Finding your perfect daily night hair care routine can be tedious, with so many articles telling you one thing and then others telling you something else. However, there are a few basic steps that you should take and alter them to your specific needs and hair type. For example, everyone can apply a hair mask before dozing off to sleep, but the hair mask that you apply will differ depending on whether you have curly hair, frizzy hair or bleach damaged hair. The key to every step is identifying your hair type and how you like to style your hair; once you have figured that out, then creating your perfect hair care routine for bedtime is as easy as pie.
Daily Night Hair Care Routine: Your Guide To Luscious Locks
Much like you would spend 20 minutes on your skincare routine, you should also be maintaining your hair care routine to ensure that your luscious locks remain healthy. This is particularly the case for those with damaged hair, whether that be through heat or over bleaching. While some products may seem on the expensive side, spending a little extra cash here and there could do your hair a world of good. However, it is important to make sure that you're buying the right products for your hair and what you wish to achieve. Many hair care products have been designed specifically for certain hair types, so make sure that you do your research before diving into the top-rated conditioners and hair oils.
Whether you have hair extensions or a cute but frizzy bob, there is a hair care routine and products out there to lend you helping hand in styling and taming that beautiful hair. So, to keep your hair looking and feeling perfect, here is a hair care routine that you can easily tailor to your hair type: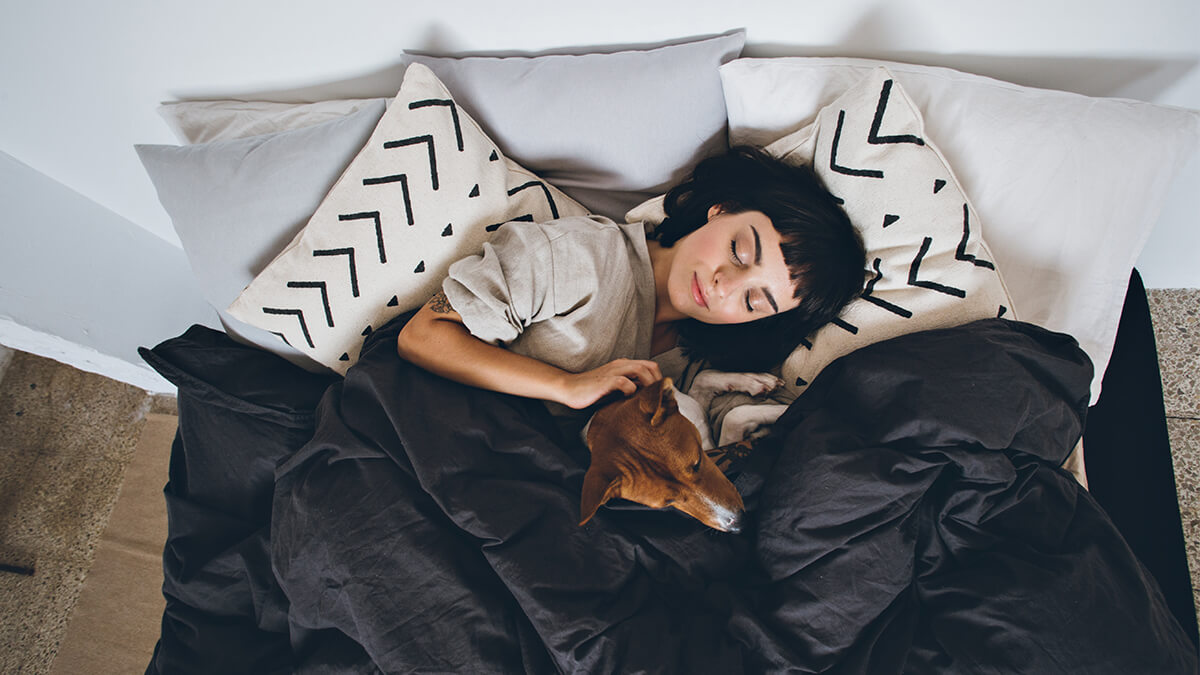 One of the most damaging things that can affect your hair is leaving it to toss and turn throughout the night. The main reason this damages your hair is because it causes the ends to break. Not only this, but it can also cause the moisture and oils in your hair to dry out, or even worse, can cause your scalp to produce excess oil, making a perfectly fresh set of locks greasy. Luckily, there is an easy solution to this, which can be used for all hair types, whether you have Rapunzel locks or a bouncy bob. All you will need to do is make sure that you pop your hair up before bed. Now, while that may sound like an easy task, it is important to make sure that you put up your hair to make morning styling easy and to ensure that you are not further damaging your hair.
While high and messy buns may be our favourite hair trends that will never go out of fashion, keeping your hair in a messy bun at night time can seriously damage your hair. Messy buns may look cute, but they can cause your hair to break and become frizzy. Instead, try out some of the following methods for putting your hair up for bed:
Methods For Long Hair
Loose Plait – create either a single braid at the back of your head or two braids on the side and then gently pull to loosen from the scalp. This is a very easy technique, it doesn't hurt your scalp and can give you cute beach babe waves the next day.
One Fold High Bun – you might look like you have a croissant on top of your head, but if you're someone that loves to have your hair completely off your face or neck at night time, then this is the perfect hairstyle. Simply tilt your head upside down and bring all of your hair to the crown of your head, wrap the hair band once around the hair into a ponytail and then the next time only pull the ponytail halfway through to create a bun. The Skinny Confidential has a handy guide on how to create a sleep bun to keep in curls.
Scrunchies – we love a good scrunchie, they're perfect for so many hairstyles, particularly your night time do's. Whatever hairstyle you decided to create for bedtime, always try to use a scrunchie, as it's soft on your hair and is less likely to leave a kink.
Methods For Short Hair
Silk Caps – shorter hair is harder to put up, so wrapping it in a silk cap allows you to maintain your hairstyle, reduce split ends and hair friction. This is particularly a good method to use if you are trying to grow your hair.
Loose Twists – braiding hair may be a little difficult the shorter your hair becomes, so twisting and incorporating hair as you go is a good way of getting hair off your face while also giving you cute curls in the morning.
Bandana – much like the twisting method, a bandana can provide you with even bigger curls for a more wavey look. You can choose to either wrap your hair like a silk cap or twist your hair into the bandana.
You can find a whole host of other methods for keeping your hair protected as you get your beauty sleep on Live About.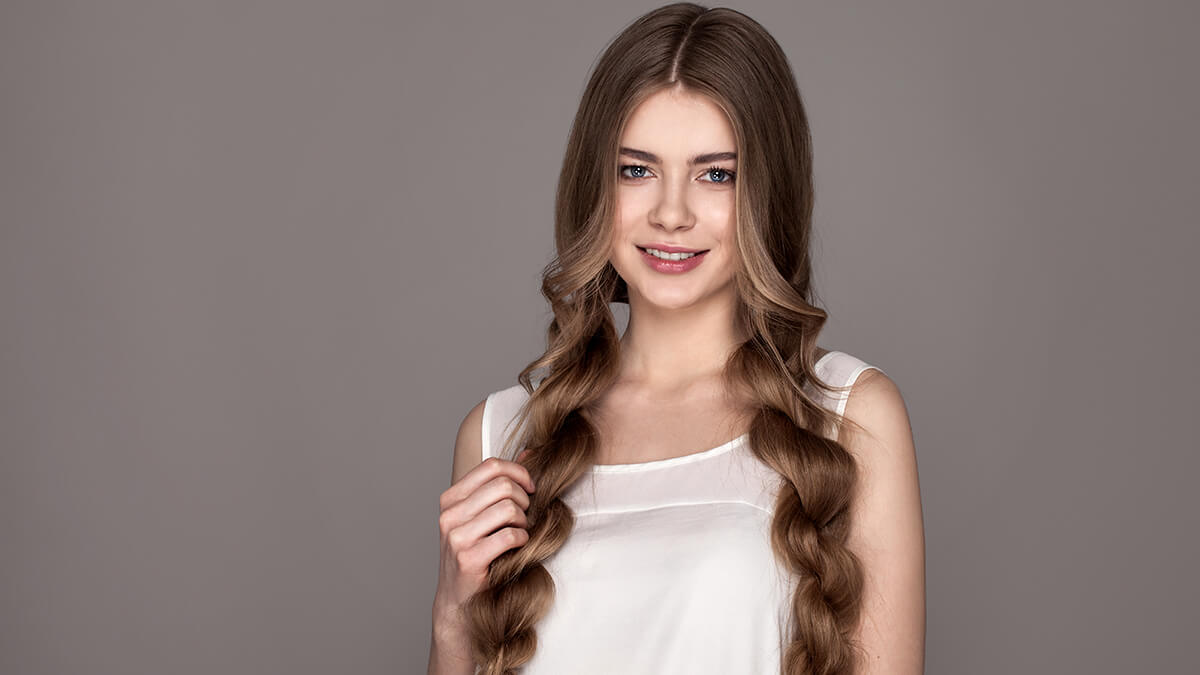 You've probably heard it before, but conditioning your hair is one of the best was to repair damaged hair and keep your locks looking shiny and feeling silky. Conditioners don't have to only be used after washing your hair, and you can find a range of leave-in conditioners and overnight masks that can do the trick. If you're going to pop some conditioner in your hair overnight, then we would highly recommend that you do this the night before hair wash day, and then wash your hair out with cold or lukewarm water. By rinsing with cool water, you can lock in the moisture and close hair follicles, minimising the risk of damage or causing your hair to become weak.
There are a whole host of hair masks for you to use, and again, the mask you use will depend on the hair type you have and the results you are looking for. You can find a range of hair masks designed for softening the hair and maintaining healthy locks, or you can come up with your own hair mask recipes. If you want to save some money or give a natural remedy a go, then take a look at our previous article for more ideas, tips and recipes to try!
You may notice it more in the winter months than the summer, but dry hair is extremely common for many of us, particularly as we get older. As we age, our body stops producing as much excess oil, and that's why you can find that those teenage spots and random greasy hair breakouts start to stop. While this does mean that we can stop washing our hair as much, it can leave our hair feeling extremely dry and brittle. If you find that this is something you suffer from, then popping some hair oil into your hair can nourish your hair without making it feel greasy.
There are a whole host of oils that can be put into our hair before we fall asleep, which can be a little daunting when you're not too sure what oil is best for you. To give you a better understanding and to help you find the perfect hydrator, here are the three main oils for your hair:
Coconut Oil – not only does it smell amazing, but it can deeply penetrate the hair for a thorough and intense moisturising effect. You can either use natural coconut oil or find a hair mask, conditioner or even shampoo with coconut oil.
Argan Oil – also known as Moroccan oil, argan oil can provide you with silky hair as well as a layer of protection; perfect for those that love styling their hair with heated hair styling tools.
Jojoba Oil – for those that naturally have dry hair due to your body not producing enough natural oils, Jojoba oil is the perfect option. Having the same qualities and characteristics as our bodies natural oil, Jojoba oil can provide you with the same nutrients.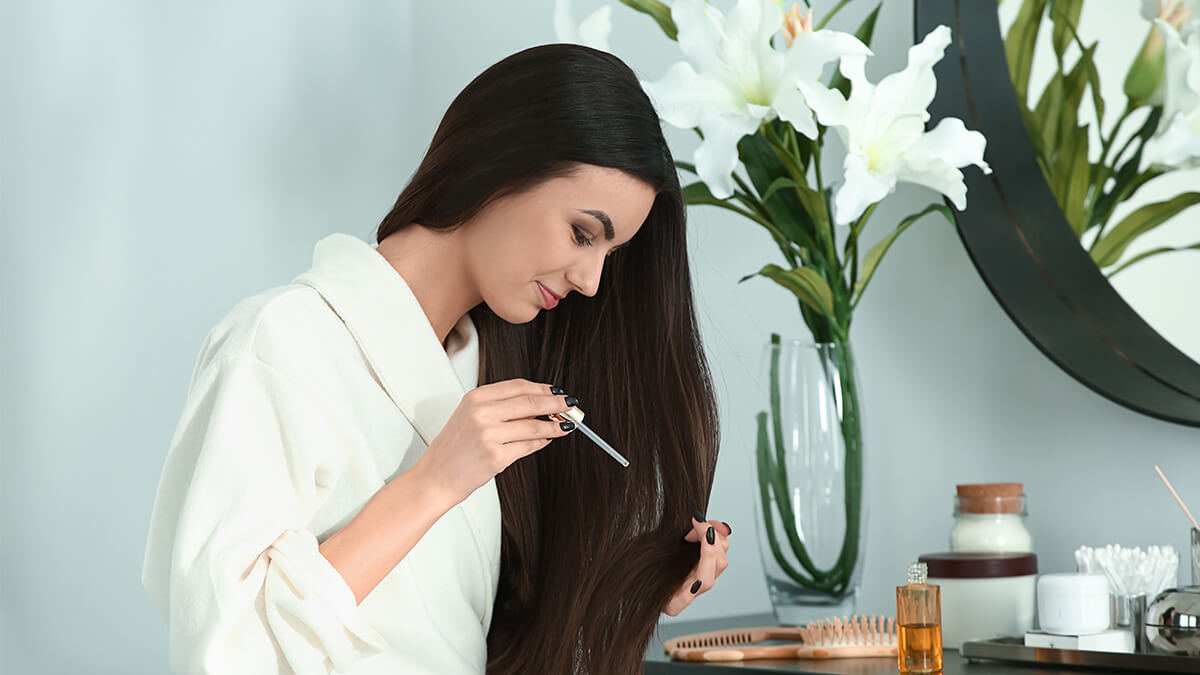 Let's face it, we're all guilty of leaving our hair down at night or taking our hair extensions out on a walk when a storms brewing. While tangled hair is bound to happen after a long day in the wind, it is important to perfect your detangling technique to ensure that you are not further damaging your hair. You must always brush your hair before going to bed, even if you do this while sat watching Keeping Up With The Kardashians. However, there is a very specific technique to achieving this without causing more of a nest on your head or getting the hairbrush stuck halfway down. Try using this method for detangling your hair:
Grab yourself a boar bristle brush and make up some detangling hair spray.
On dry hair, spray in a little bit of detangling spray; trying to avoid making the hair too wet.
Try to section off your hair and start from the lower section near your neck.
Gently brush through the hair section by section from the bottom and working your way to the top.
Once completely detangled, pop some oil in the ends of your hair.
You can find more detail and tips for detangling hair on our previous article to avoid damaging your hair.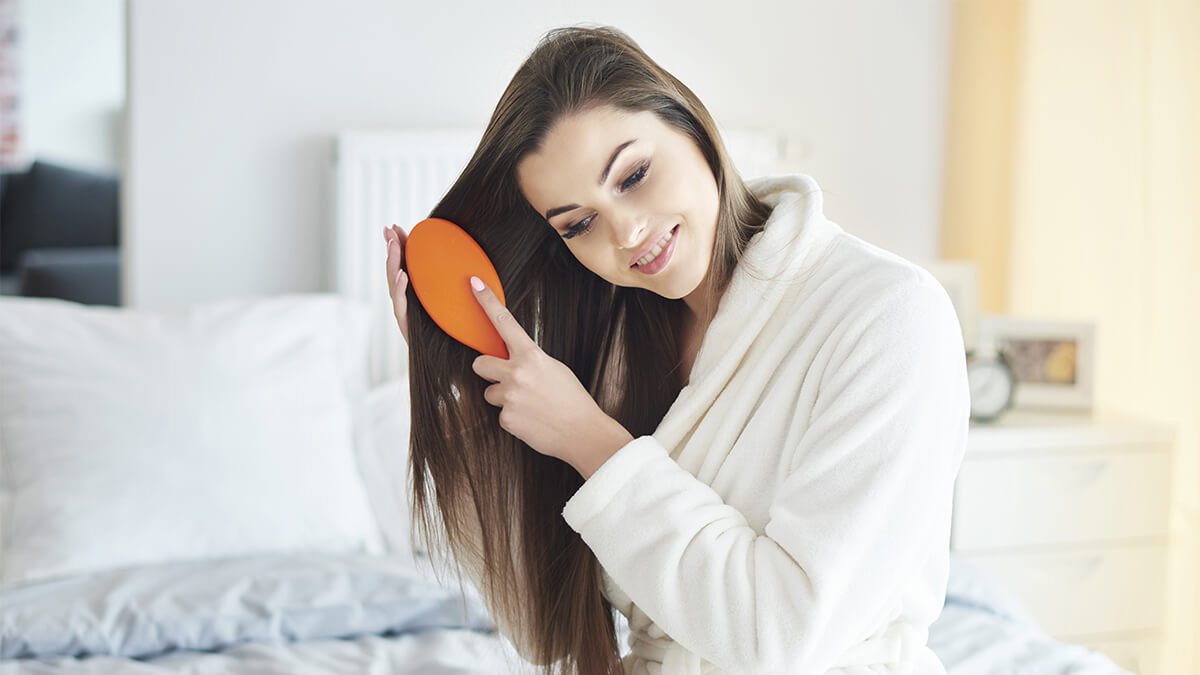 Now, this may not seem like something worth trying, but we promise that it can have a big impact on how your hair looks and feels in the morning. Not changing your bedsheets regularly can leave you with a whole host of health problems as well as causing hair to become greasy even quicker than usual. Along with this, not changing sheets often can lead to your hair becoming static, which is not only damaging to your hair, but can also make styling your hair in the morning extremely difficult.
Along with changing your sheets regularly, we would also suggest using silk bedding and pillowcase, particularly if you have hair extensions. A silk pillow allows your hair to glide no matter how much you toss and turn in the night, minimising slip ends and ensuring that you wake up with silky hair rather than a ball of frizz.
Much like your hair oils and conditioners, the occasional deep treatment can make your hair feel and look healthier. These hair treatments come in many forms, whether it be to soften the hair or repair the ends from damage. If you are applying a hair treatment for damaged hair, then it is important to note that it may not provide you with silky soft hair straight away, and instead, it will help to repair the hair rather than provide visible results instantly. The many ways in which a hair treatment can help your hair include the following:
Reduce dandruff
Repair damaged hair
Stimulates hair growth
Makes hair softer
Maintains moisture balance
You can find a range of homemade hair treatments on Beauty Glimpse, or head over to our hair treatments to find the perfect overnight hair care.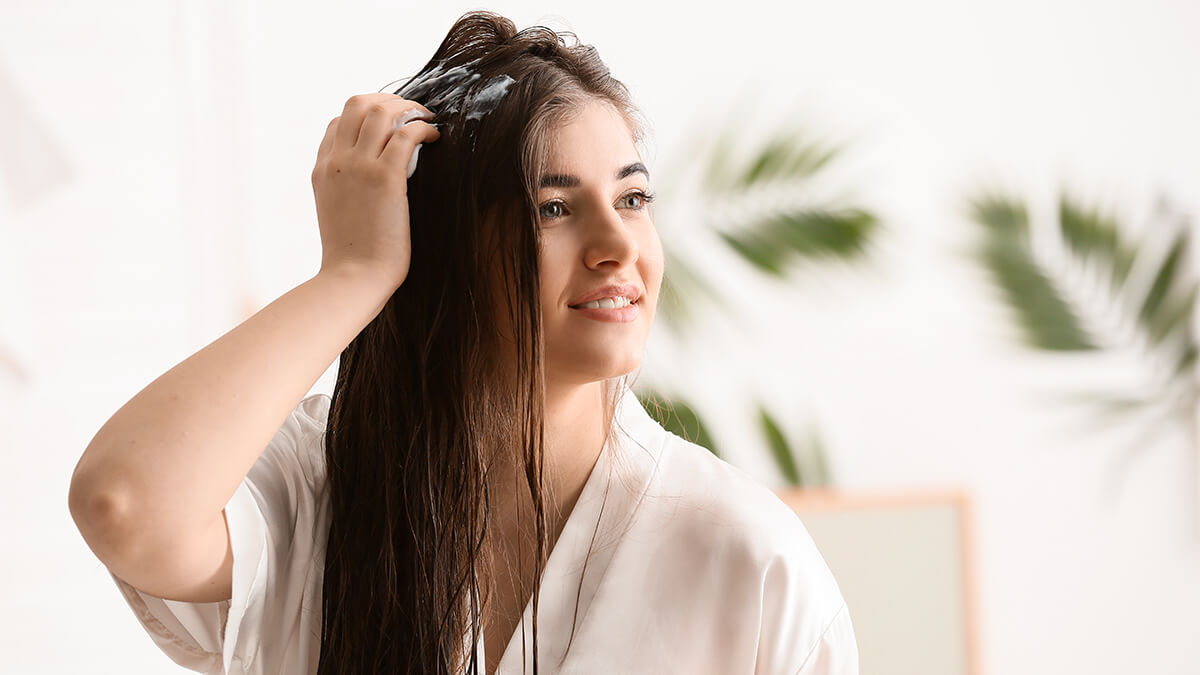 Managing Wild Hair With A Hair Care Routine
Finding the perfect hair care routine for your hair can take some time, so be sure to try out a few different methods and remedies to find the best solution. What works for one person may not work for you, but through trial and error, you can easily find the routine that helps you to keep your shine and glow all year long. To give you a head start, why not take a look at our hair care treatments, styling tools and hair extension tools to create the dream selection of hairstyling and maintaining!