Split ends are the absolute worst, not only do they look unsightly, but they can make your go-to hairstyle a right pain in the mornings. No matter how much you brush your hair, put in a multitude of products or head to your hairstylist for a little trim, it can feel as though split ends simply become a part of your hair. However, there's no need to go picking up those scissors to prevent your hair from getting split ends, and all it really takes is a little tender love and care to banish those split ends for good! So, to lend a girl a hand and to get your hair back on the flawless bandwagon, we have answered all of your burning queries to the question "how do you prevent split ends?".
How Do You Prevent Split Ends? All Your Questions Answered
Split ends happen very slowly over time, and what may feel and look like healthy hair is slowly making its way to the dreaded bristly and dead ends that seem to pop out of nowhere. For some of us, split ends occur because we haven't had our hair cut in a good few months, but for others, it can be a problem that can make you feel a little drab about your look. If you find that you have split ends more often than not and that no matter how often you head to your hairdressers your hair just won't behave, then it may be your hair care routine that's the problem. No matter the situation, we have come up with a guide on how to get rid of split ends as well as how to prevent them. So, lend us your hand – mentally, of course, us girls gotta keep our social distance – and allow your beauty guru to answer and resolve your hair problems: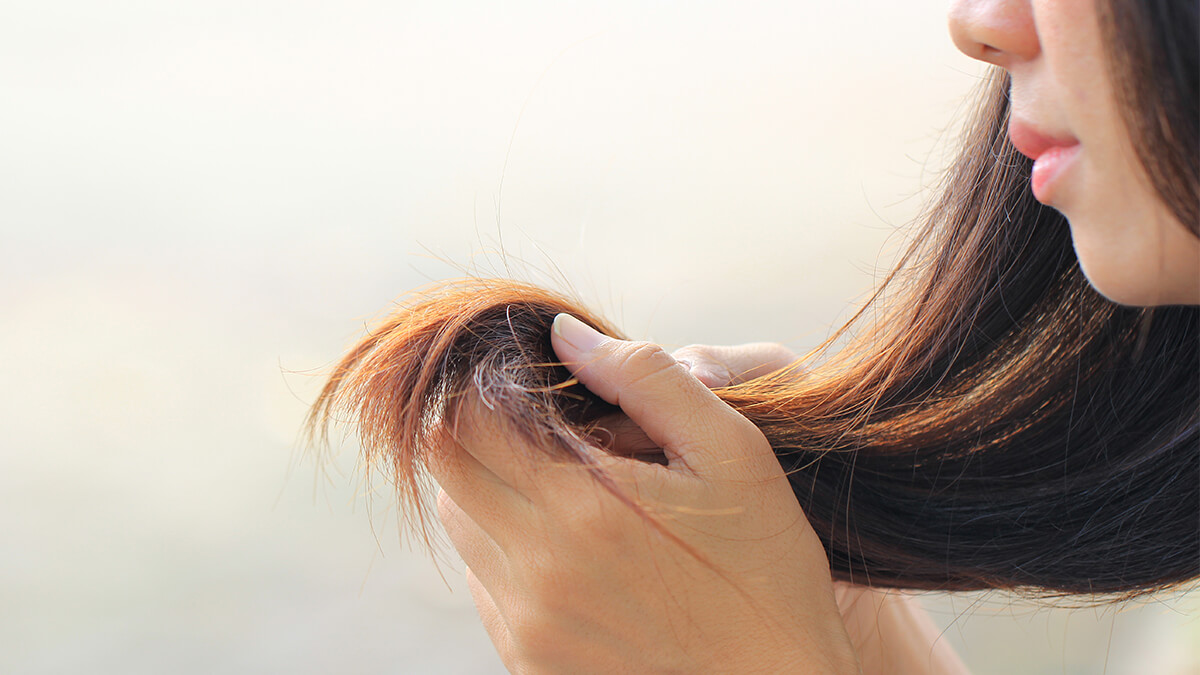 If you want the simple answer, then a split end is literally in the name; it's a strand of hair that has split into two. For those wanting a bit more of depth, then a split end is scientifically known as "trichoptilosis", which basically means that the ends of your hair split due to fraying of the hair shaft. Your split ends can actually occur anywhere on the hair depending on how damaged it has become, but you usually find it at the ends of your hair because this part of the strand is the oldest and, therefore, more prone to fraying.
While it is completely normal to have split ends – and if you have never experienced them before then you go girl – if you are experiencing them in large quantities, or if the split ends just don't seem to go away, then it could be a sign of greater issues. In most cases, this is as a result of heat or bleach damage, not caring for your hair, or drying it out through the use of sulphate products or not conditioning your hair. However, if you're a good girl and take care of your luscious locks, then it may be a health sign, particularly if you find the strands are breaking higher up the hair. However, lets close that google tab and stop trying to diagnoses yourself with some scary disease, there are some very common, and easily 'curable' issues that could be contributing to your hairs health. Some examples include:
Diet – we're sure you've heard it all before, but your diet can have a massive impact on your hair. Much like you're eating habits affect how your skin looks, what you eat can also help, or worsen your hairs condition. Make sure that you are eating enough zinc, iron and folic acid. It can also be a lack of vitamins in your diet, so why not take a look at Healthline's handy article on the best vitamins for hair growth?
Stress – stress is something that we all experience, and it can have a detrimental impact on our hair. It is more common for you to find that your hair falls out when stressed rather than breaks, but if you find that it is breaking near to the scalp, then it could be a sign of underlying stress. If you find that stress has become a part of life and nothing seems to help, then please book an appointment with your doctor!
Underactive Thyroid – your thyroid's main function is to produce hormones, and these hormones can help to replenish and grow strong and healthy hair. However, if you have an underactive thyroid, which is not always a serious issue, then you could find that your body finds it hard to produce enough hormones to strengthen your hair.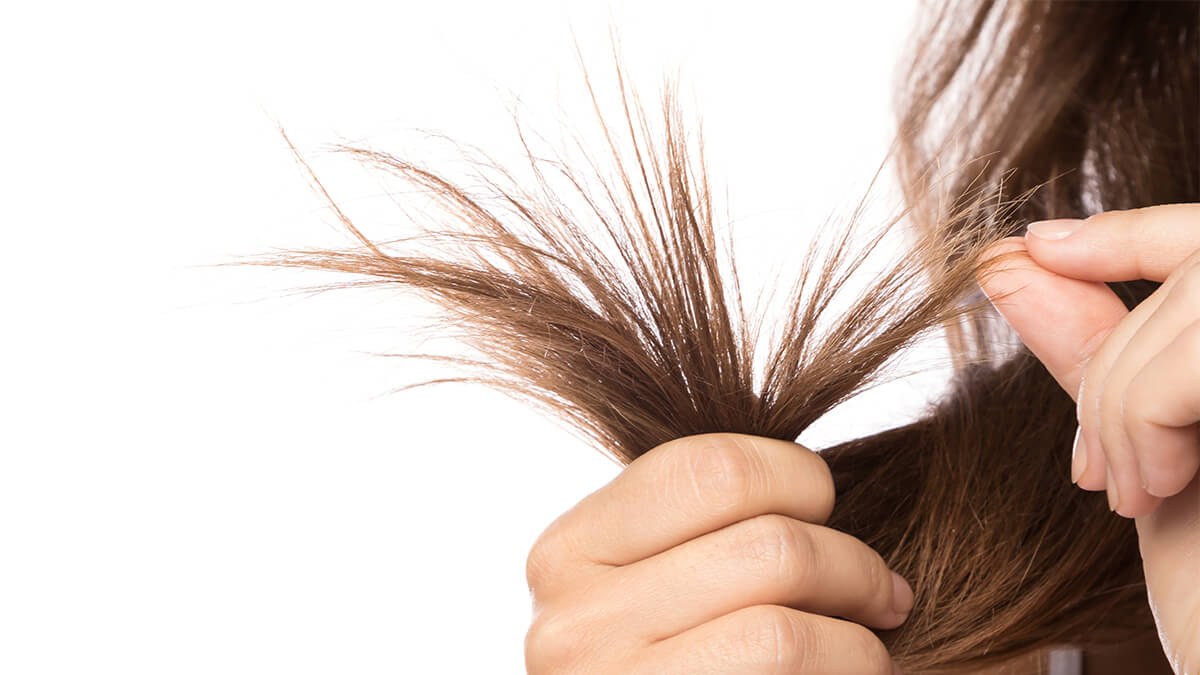 Now that we have split ends nailed on the head, it's time to figure out why your hair had been misbehaving. While it may be hard to hear, most of the time, it's not our hair's fault but in fact our own. The way that you treat and care for your hair will have the biggest impact, and if you're someone that loves to put the straighteners and curlers on those locks every day or you're natural brunette living your best blonde life, then you're probably doing a lot of damage to your hair. But before jumping the gun, let's take a look at the most common causes of split ends to see if you tick one of the boxes:
Brushing tangled hair – we know it can be frustrating, but PLEASE don't attack your hair for being tangled. If you've been living out your Marylin Monroe fantasy and allowing that wind to whip your hair back and forth, then you're bound to get those locks in a tangled mess. If you then use the wrong brush and hack at your hair in the hopes you'll release those knots, then you're likely to have broken the ends and cause them to split.
Heat damage – who doesn't love a subtle curl of the hair that looks like you woke up looking like a beach babe? While picking up those straighteners to tame that mane feels like the only option, it will certainly be doing more harm than good. Heat damage can be made even worse if you forget to apply heat protector.
Bleach damage – if you're currently experiencing a bad bleach box dye then you'll know too well the pain of damaged hair. It is always important to seek the help of a professional when wanting to change hair colour, it will not only look ten times better, it will protect your hair from damage!
Climate change – girls, it's not just an issue for the planet, its an issue for your hair as well! Hot weather may be giving you that sun-kissed nose and golden shoulders, but it certainly won't be doing your hair any good. You'll probably notice that your hair becomes frizzy when it's hot outside, but this isn't the only effect it will have on your hair. Due to it stripping the strands moisture, it makes it even more important to nourish the hair with oils as dry hair = split hair.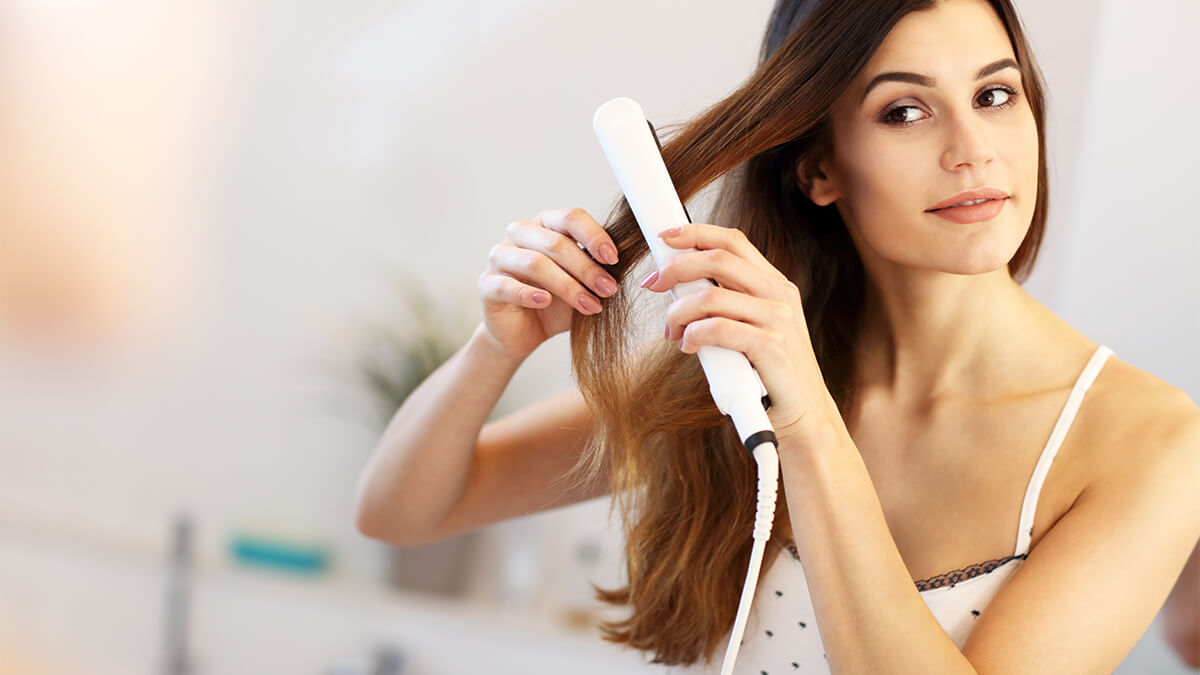 It's all fair and well knowing what split ends are and what naughty things you've been doing to make it get to the state it is today, but there are a few ways in which you can get rid of those stubborn split ends. Whether you have the cash to spend on expensive products or are currently doing some DIY and home remedies to save your luscious locks, here are a few options you can take:
Take The Plunge… Cut It!
Ok, so you might want to take a deep breath for this one as it's not exactly what every girl wants to hear, particularly if you're trying to grow your hair, but we promise that this solution is a great way to make your hair healthy and allow it to grow! While there are a few other ways you can save your hair, the only real solution is to cut them off and start over. If you're not too fussed about how long your hair is, then why not sass things up with a new look? You can find a range of stunning looks perfect for 2020 on Glamour.
For the girls that love a bit of length on their hair and are currently devastated at the idea of allowing scissors to go anywhere near your head, then why not consider hair extensions? You can have a cut pixie cut and still apply long hair extensions to get that rapunzel look you have always dreamt of. There are now a whole host of hair extensions types, from clip in hair extensions to nano ring hair extensions, making it easy for you to find the perfect solution for your hair type. Check out our previous article for a guide on buying hair extensions for the first time!
Fake Your Way Through
Sometimes, no matter how much you have cut off, without shaving your whole head and starting over again, it's best just to keep as persistent as possible and act as though nothing has happened – within reason, of course. Grab yourself as much leave-in conditioner, oils and hair masks as possible and keep applying your products to make your hair look and feel silky smooth. While this will not necessarily fix your split ends, it can help you to manage them until your hair grows out and you can pop back to the hairdressers for another trim. Another trick is to put your hair up in hairstyles that are not going to be damaging to your hair. You can find a host of cute updos over on All Things Hair; we personally love the Hailey Bieber French braids!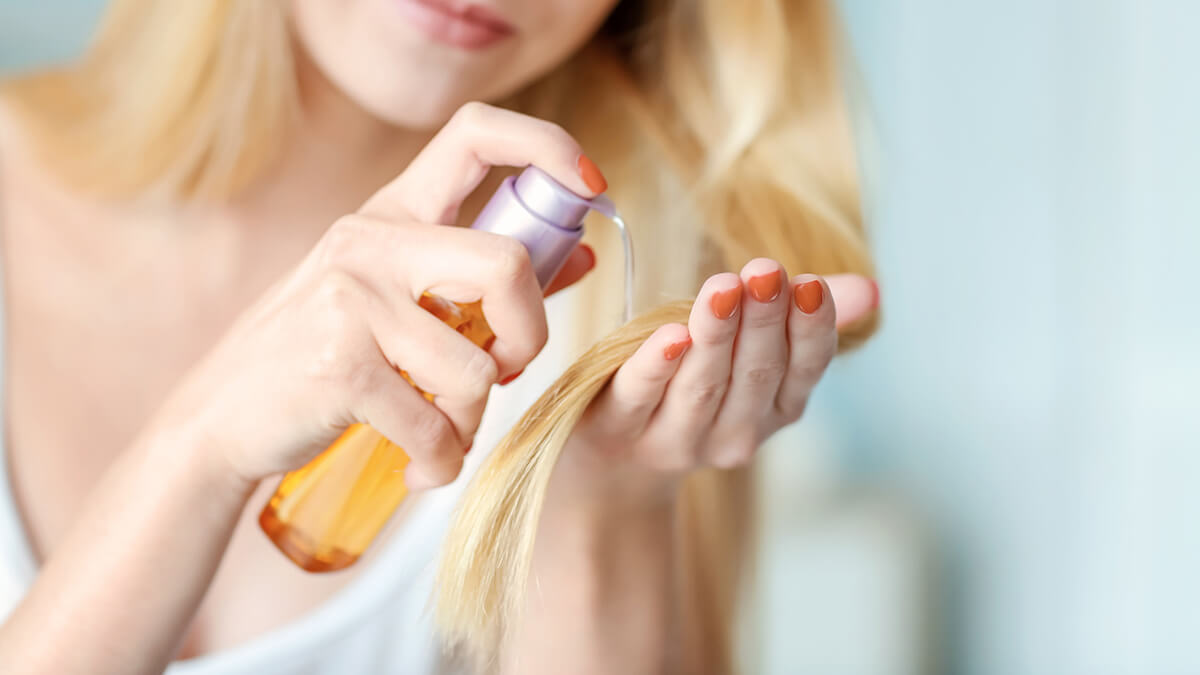 Now that you've put in all the hard work to get rid of your split ends, it's time to make some changes to your hair care routine. But don't worry, we won't be asking for you to give up your extra 5 minutes snoozing time in the morning! Here are our top 8 tips:
Oil – look for argon oil, coconut oil or jojoba oil as these will help to nourish your hair and leave you with a rich shine. It can also act a protective layer on your hair.
Hair mask – use a deep conditioner that can be left on the hair for 10 minutes or even overnight for a full condition. You can also find hair masks that contain the oils listed above, which will add a lovely shine.
Conditioner – find a conditioner that is best suited to your hair type, and be sure to look for a conditioner for hair extensions if you have them, as this will help to protect and maintain the hair allowing it to last much longer.
Shampoo – be sure to check the ingredients on your shampoo as this can impact your hair, you should also look for a specific shampoo for hair extensions to ensure they are well protected.
Cold wash – we know it can be a little uncomfortable, especially as the colder weather draws in, but try turning down your shower a few degrees. Hot showers can damage your hair causing it to snap or split.
Heat protector – one of the most important products that every girl should have if they enjoy styling with heat is heat protector. Just a quick spritz before you blow dry your hair will do the trick and work wonders!
Silk pillowcase – this is a small investment to make and can help to stop your hair from becoming tangled or splitting. This is particularly important if you have leave-in hair extensions, as it can help to keep your hair in good condition and avoid it tangling at the roots.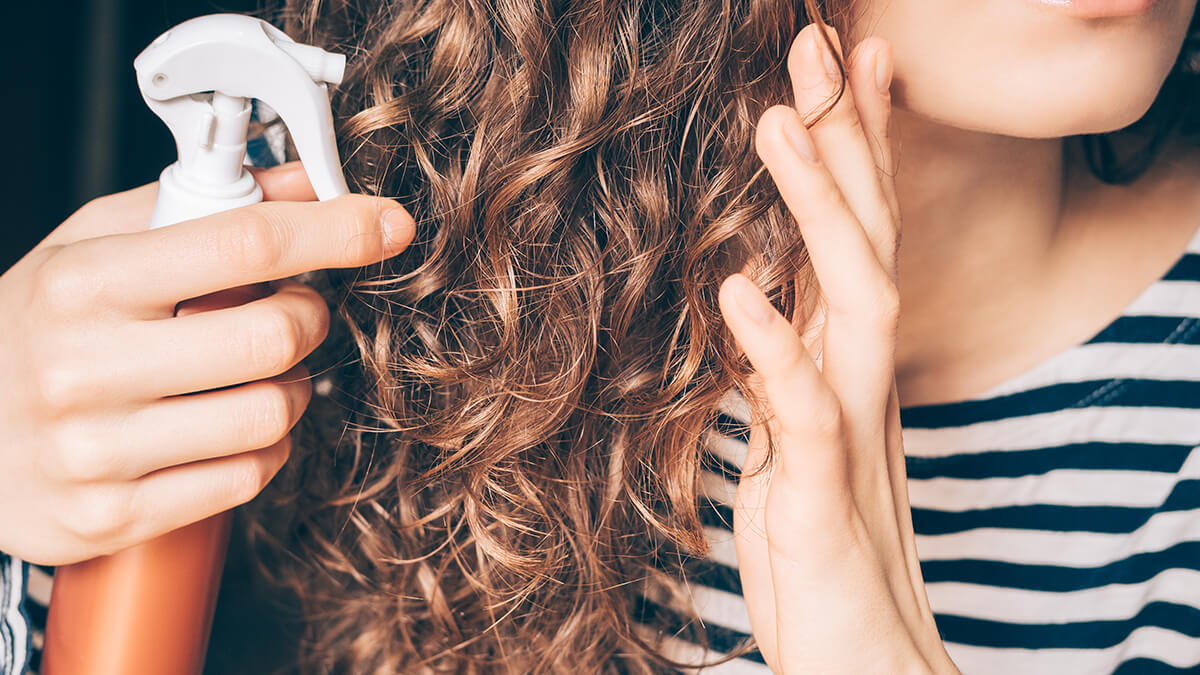 You're On Your Way To A Good Hair Day
Split ends can make you feel like a good hair day is miles and miles away, but with some TLC and a little patience, your dream luscious and silky locks are just around the corner. Just like you would buy yourself a lush facemask to unwind after a long day of work, you should always invest in some good hair treatments and hair masks to keep those locks in good condition. If you've just purchased your hair care collection and need a quick remedy while you wait for your order to arrive, then why not try out some of our DIY hair masks in our previous article?