Ever wondered how our favourite celebs go from a cute bob to luscious long locks overnight? Well, you'll be pleased to know that the answer isn't a secret kept only for the rich and famous, and is as simple as high-quality hair extensions fitted to perfection. But how can you make sure that your extensions blend seamlessly into your short hair, making your bonds virtually undetectable? The key is to spend time researching into the best extensions for short hair, as well as how to fit them. And as always, as your personal hair gurus, we're here with a guide on everything you need to know!
A Guide On Choosing The Best Extensions For Short Hair
Whether you're regretting going those few inches shorter during your last hair cut or simply want a change, extensions are the perfect solution for transforming your locks. It's entirely your choice whether you choose to visit your local extensionists to fit wefts professionally, or you treat yourself to clip-ins which can be fitted and removed whenever you wish. Both routes are fabulous for adding length and volume to all hair types and can blend beautifully into even the shortest of blunt bobs. So if you're wondering whether you begin with extensions, let's take a closer look at the following: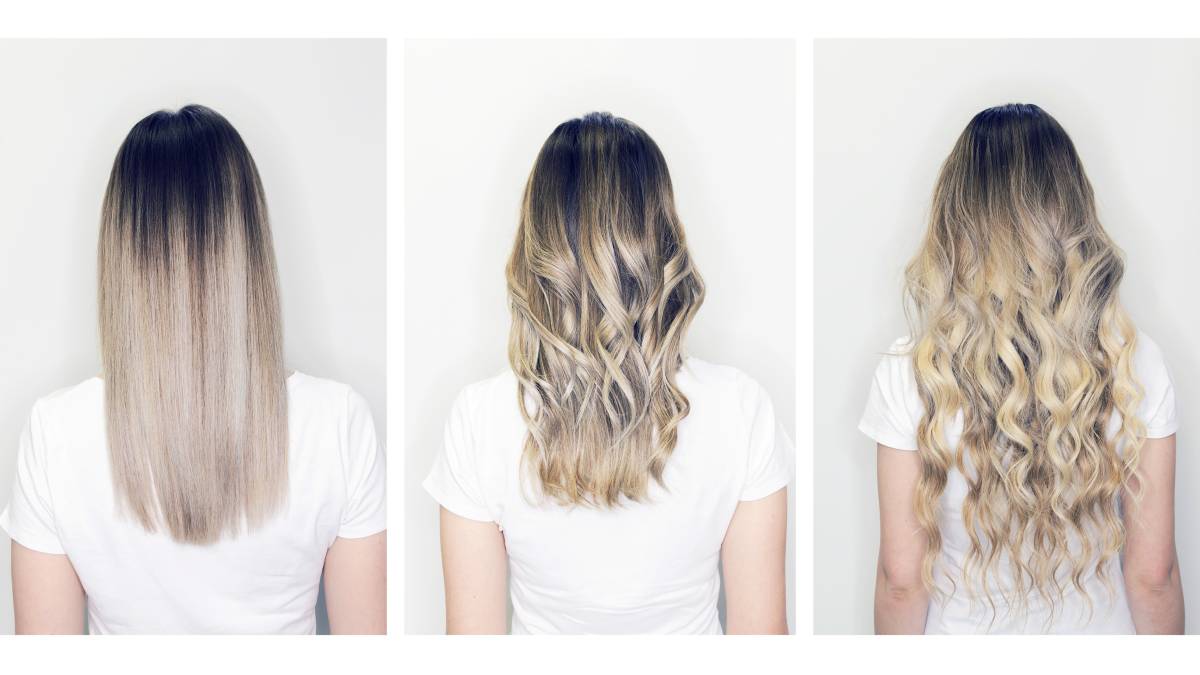 Okay, so first things first, what do you need to know before getting hair extensions? Well, we would always recommend starting with considering your natural length and volume as this will help you to decide which extensions you need. If you buy clip-in extensions, for example, then these will be available in different weights and lengths, depending on the look you want to achieve. Because your hair will be shorter, it will need a little more effort to conceal the attachments, which means that using a thicker (heavier) set is always the best route as it'll give you plenty of hair to work with. This will help the shortest sections of your hair to blend perfectly into the wefts without the dreaded 'choppy' look.
Along with finding extensions to suit your natural length and volume, you'll also need to consider the colour. It is always recommended not to colour your extensions with hair dye or tinted shampoos as this will damage their condition and longevity. This means that if you are planning to change the colour of your hair and also fit extensions, then you should dye your hair first then colour match your extensions to this shade. All of our hair extensions are available in a number of different colours, from jet black to platinum and auburn, so it will be super easy to find the right shade for you.
The last thing to consider before getting your extensions is that they will need extra care, more than you would do so your natural locks. This will not only help you to keep your extensions in perfect condition for as long as possible but also stop your natural hair from weakening. If you have your extensions professionally fitted, then you'll need to attend regular maintenance appointments. For those with clip in hair extensions, on the other hand, you'll be able to care for these from home, using our top hair care tips from our previous article.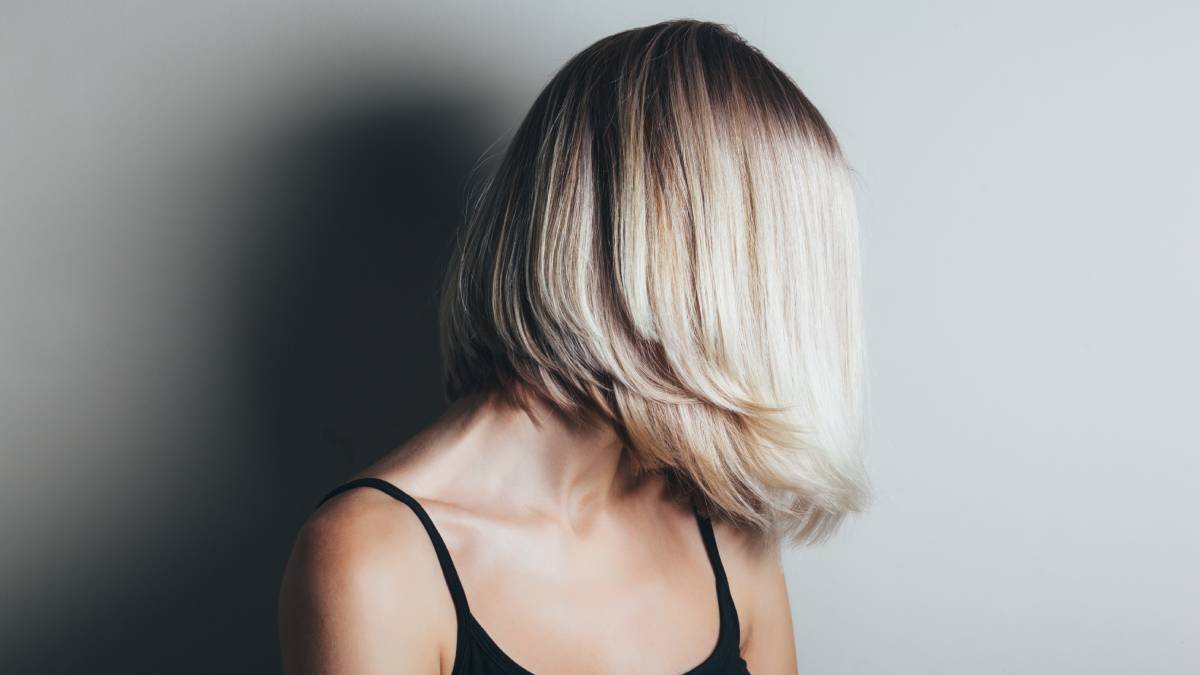 Now that you've familiarised yourself with what to consider, its time to move onto the exciting part, finding and ordering your hair extensions to transform your short locks. Here are the extensions that we would recommend:
Clip-In Extensions:
Perfect For: Short, medium to thick hair in good condition. Suited to those who would like to switch between long and short hair.
The most popular choice for those with short hair is clip-in extensions as these allow you to enjoy both short and long styles, depending on what you're feeling on the day. Everyone from Ariana Grande and Kylie Jenner to Halle Berry adore clip-in extensions, and we can definitely see why! They are a super versatile option that allows you to switch between styles, making them perfect for beginners who are not 100% convinced whether they want to commit to fitted extensions just yet.
As mentioned above, clip-in extensions are slightly different compared to if you were to buy micro ring hair extensions, for example, because not only are they available in various lengths but also weights. If your hair is the average thickness, then 150g would be ideal; this weight can also be used for thicker hair. If you have thinner hair, then you would be better suited to 100g clip-in extensions as this will sit more comfortable amongst your natural locks.
Micro Ring Extensions:
Perfect For: Short, medium to thick hair. Suited to those who would like to keep their long hair for many months at a time.
For those who want a longer-term solution that will feel just like their natural hair, micro ring hair extensions are perfect. Instead of clipping wefts into your hair and then removing at the end of the day, micro rings are fitted by a professional and will stay in your hair until you revisit to remove them. They will require maintenance every six to eight weeks, which will involve moving the strands back up to the root of your natural locks, preventing the rings from becoming visible.
As micro rings are fitted in strands, they can be evenly distributed across the head and therefore, beautifully blend into shorter hair. Your extensionist will start at the bottom of your scalp and work their way up, attaching extension strands onto tiny sections of your natural hair. The strands are placed on top of your natural hair and clamped into place, meaning that you will not be able to see the shorter sections.
Nano Ring Extensions:
Perfect For: Short, fine to medium hair. Suited to those who would like to keep their long hair for many months at a time.
If your hair is fine as well as short, then we would recommend choosing to have your extensions professionally fitted instead of using clip-in extensions. This is not only because the clips will be harder to camouflage, but the weight of them will also pull at your natural hair, which can cause damage. The best solution to this is nano rings, which are fitted to the hair using tiny copper rings around the same size as the nib of a ballpoint pen. As the rings are designed with a silicone lining and are clamped to the hair without the need for braiding or using heat, they will help to protect more delicate hair. They will be super easy to blend into your finer locks while adding plenty of length to your current shorter style.
If you love the idea of these extensions just as much as we do, then you can still buy nano ring hair extensions on our website and then take these to be fitted professionally at salons such as Lacy Locks.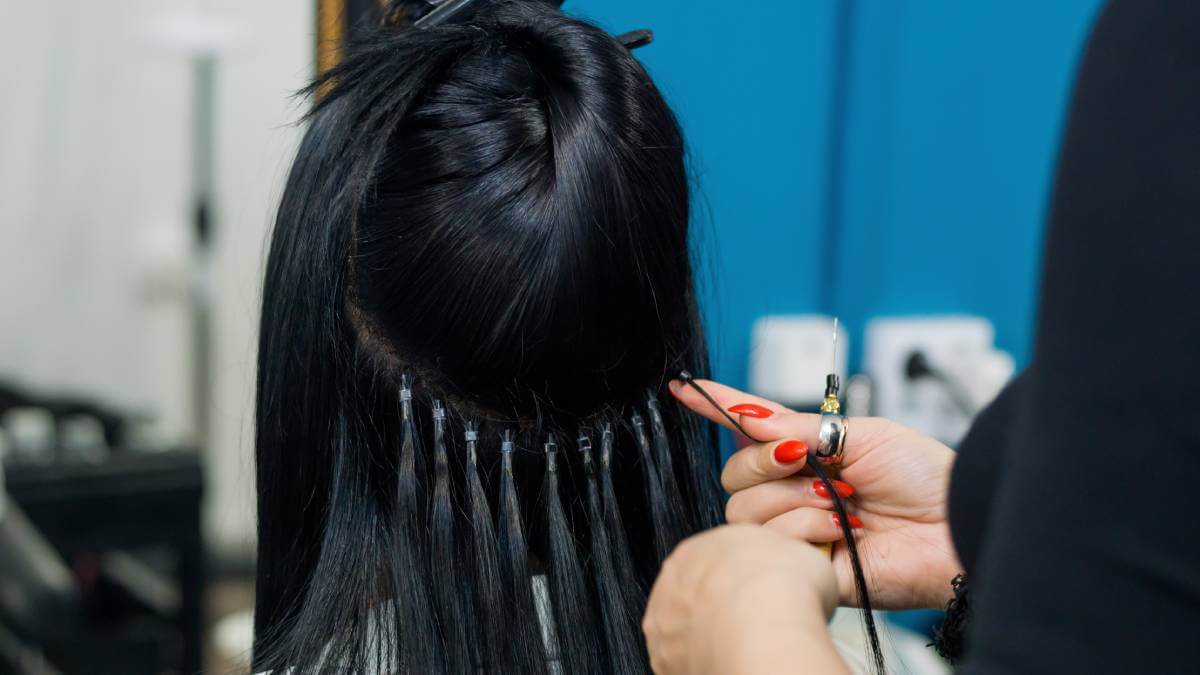 For those who have chosen to have their extensions professionally fitted, then all you'll need to do is sit back and relax while your extensionist transforms your locks. However, if you have invested in clip-in extensions, then you'll need to spend time perfecting your fitting techniques to make sure that they blend into your hair. This can take a little time to get used to but to maximise your success, we suggest following these easy steps:
Before beginning to clip in your extensions, make sure that your hair is thoroughly brushed and there are no knots or tangles.
Section your hair so that you only have a small section that runs along the nape of your neck – clip the rest out of the way on the top of your head using a large hair claw.
Gently backcomb the small section of hair left down, then either loosely braid it or twist and clip it flat against your scalp. This is a handy hack that will not only keep those little strands at the nape of your neck from poking out but will also give you somewhere to clip your first weft.
Clip your first weft of extensions along this section of hair. Unclip the rest of your hair and take down your second section – this should start near the top of your ear.
Fit your next weft of extensions, clipping as close to the root as possible. Repeat this process until you have used all of your clip-in wefts. If you find that it is tricky for the clips to grip onto your natural hair, try gently teasing the root using a thin toothed comb.
Once your clip-in extensions have been fitted, gently brush the ends of the hair, avoiding the root. This will help to blend your extensions and natural hair without pulling on the clips.
If you find that you have not been able to blend your clip-ins as well as you've hoped and you're in a rush, then simply curl the hair. Through curling sections of extension and the natural hair together, the shorter strands will become unnoticeable – handy tip, right? If you do choose to use heated styling tools on your extensions, don't forget to apply a heat protectant spray as this will prevent them from becoming dry and brittle.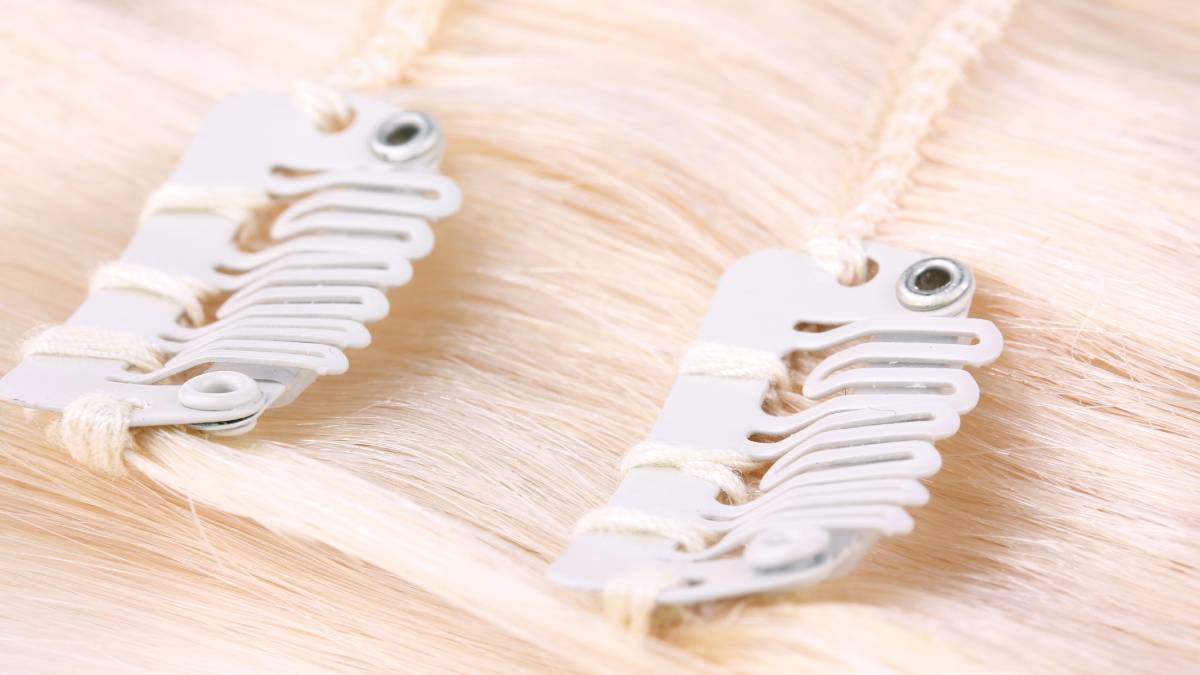 Transforming Your Look Is As Easy As That!
Gone are the days where there is no going back from cutting your hair short – because who has years to spare to grow it all back?! If you are regretting your decision to go short or want to try out long hair for a special occasion, then hair extensions are your best friend. This is also perfect for those who feel like it takes forever (not even exaggerating) for their hair to grow or they get to a certain point, and it seems to just stop. Just because your hair is short or fine, it most definitely doesn't mean that you cannot enjoy the locks of your dreams – there will always be the perfect extension type for you, we promise!