Are you ever wondering why does my hair get greasy so fast? We feel you! There is nothing worse than waking up in the morning with oily hair and no time to jump in the shower, so how can you keep your hair from becoming filled with grease in what feels like a few hours after washing it? Lucky for you, your hair gurus are here to save the day! We have pieced together a guide on everything to do with greasy hair so you no longer have a blind panic 15 minutes before heading to work.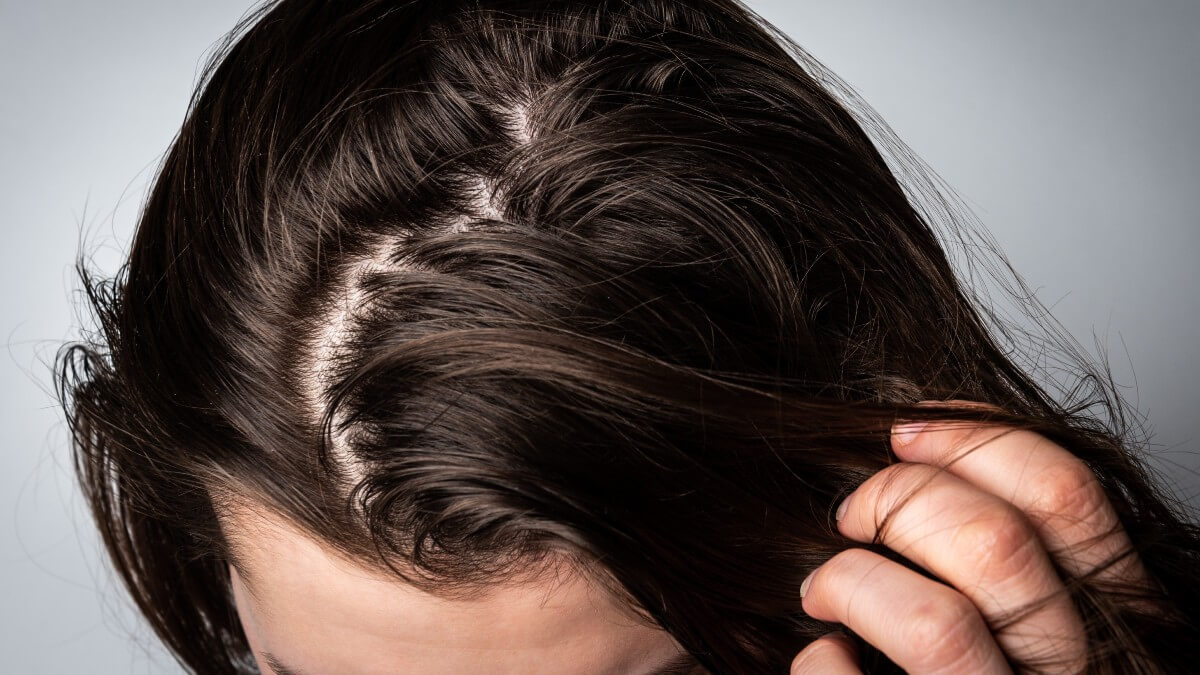 Why Does My Hair Get Greasy So Fast?
A Regal Envy Guide
Greasy hair is something that we all have to deal with; it's totally natural and, in fact, essential in keeping your locks healthy. What many fail to consider is that oily hair doesn't necessarily mean that it's dirty, but instead, your scalp is trying its very hardest to keep your hair nourished. However, it can knock you down, make you self-conscious, and even lead to irritation and itching, so we compiled all the information you need on greasy hair and how to hide or lessen it!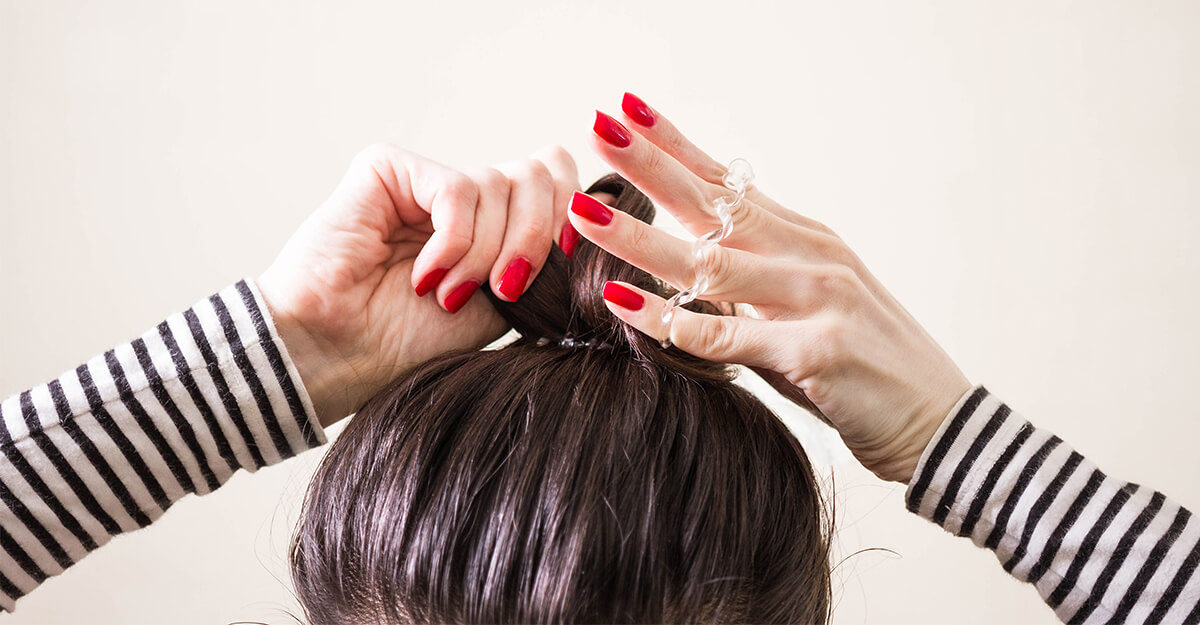 On your scalp is sebaceous glands , which are the answer to your burning question, 'why is my hair so greasy?' and are responsible for producing sebum, otherwise known as oil. These glands are next to your hair roots in the dermis layer of your scalp, which then takes the sebum to your hair follicle, ultimately causing your scalp to produce too much oil and grease. This usually moisturises your hair and keeps it from drying out; however, many different reasons can affect why your hair is becoming oily so quickly and badly.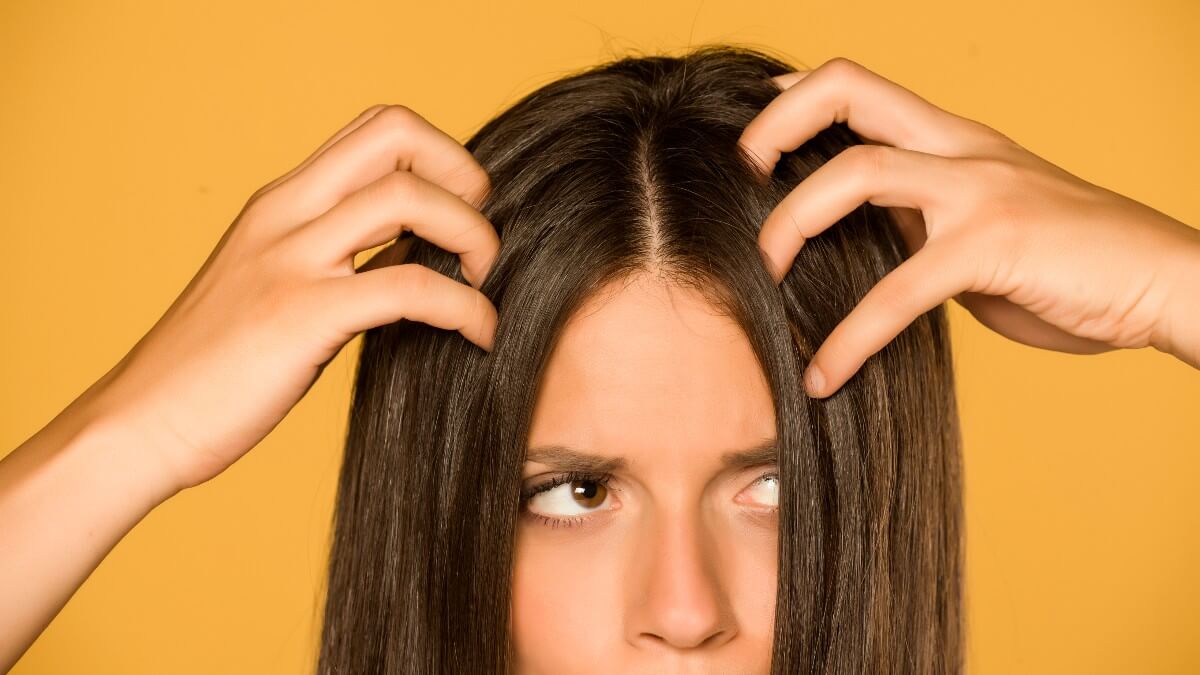 Some factors you may not notice you do that make your hair greasy:
Over Washing Your Hair: Every time you wash your hair, you remove this layer of oil, then for the next few days, your scalp will start reproducing the sebum needed to prevent your locks from drying out. This is why you are likely to find that the more often you wash your hair, the quicker it will become greasy as your scalp becomes familiarised with how fast it needs to start reproducing oil.
Overuse Of Hair Products: As sebum is a type of oil, it means that water doesn't break it up. Just rinsing your hair or skipping the shampoo step(as the ingredients in shampoos break down oil easier) and using only conditioner can allow oil to build up. You can tell if you are overwashing your hair if, when your hair is drying, it appears oily again only a few hours or so later.
Your Diet: If your diet consists of primarily carbohydrates and saturated fats, it can increase oil production; focusing on healthier alternatives may help this, such as zinc, vitamins B and E, monosaturated fats and essential fatty acids.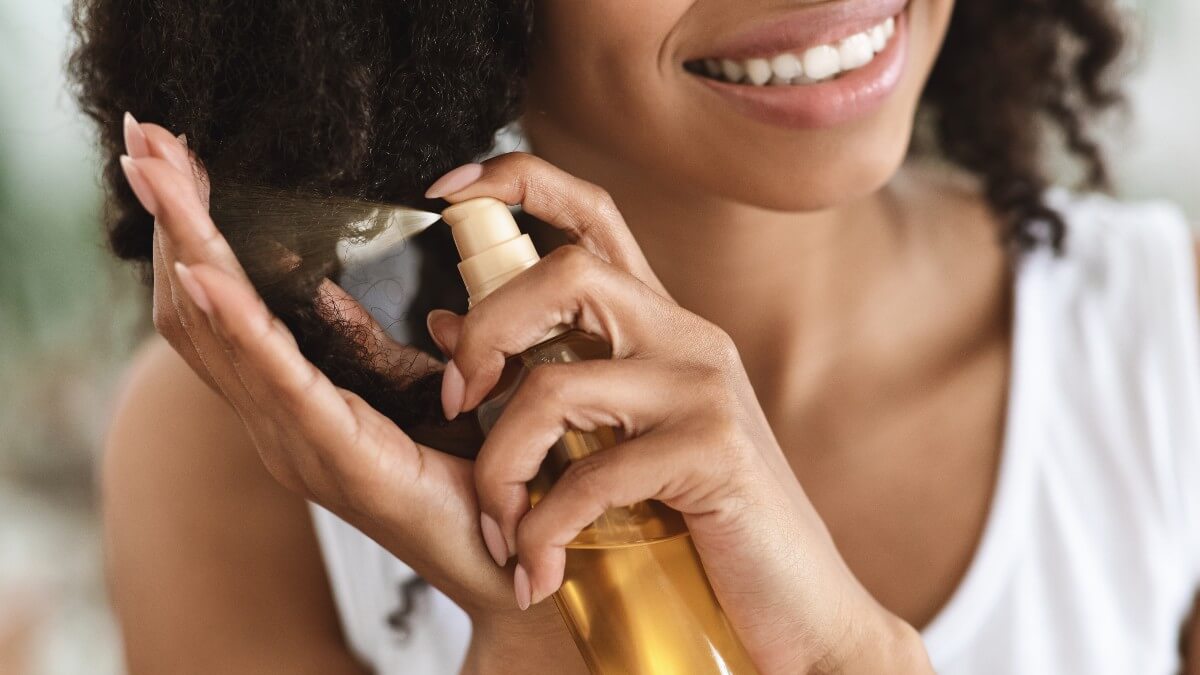 It's always helpful to have a few quick fixes on hand to help so that if you're caught between washes or desperately need your hair not to look so greasy fast, you can quickly sort your problem out at home. Here are our top tips on how to get rid of greasy hair fast:
Some handy quick fixes you could use are:
Dry Shampoo: This spray-on shampoo mattifies, drys and volumises your roots to make your hair look and feel less greasy when you don't have time or effort to wash it; however, keep in mind that using it too often between washes can lead to itchiness and irritation. For more tips on how to use dry shampoo, take a look at Good Housekeeping You can also find a helpful YouTube video below on how to apply dry shampoo!
Baby Powder: If you don't have dry shampoo on hand, baby powder or cornstarch is just as effective and is only one natural ingredient. They can dry out your hair quickly, so don't use excessive amounts; a little bit goes a long way!
Blotting Paper: Many use this on their faces to get rid of oil; it is also effective on hair. It is easy to apply too! Separate your hair in various places and run the paper along your scalp and roots.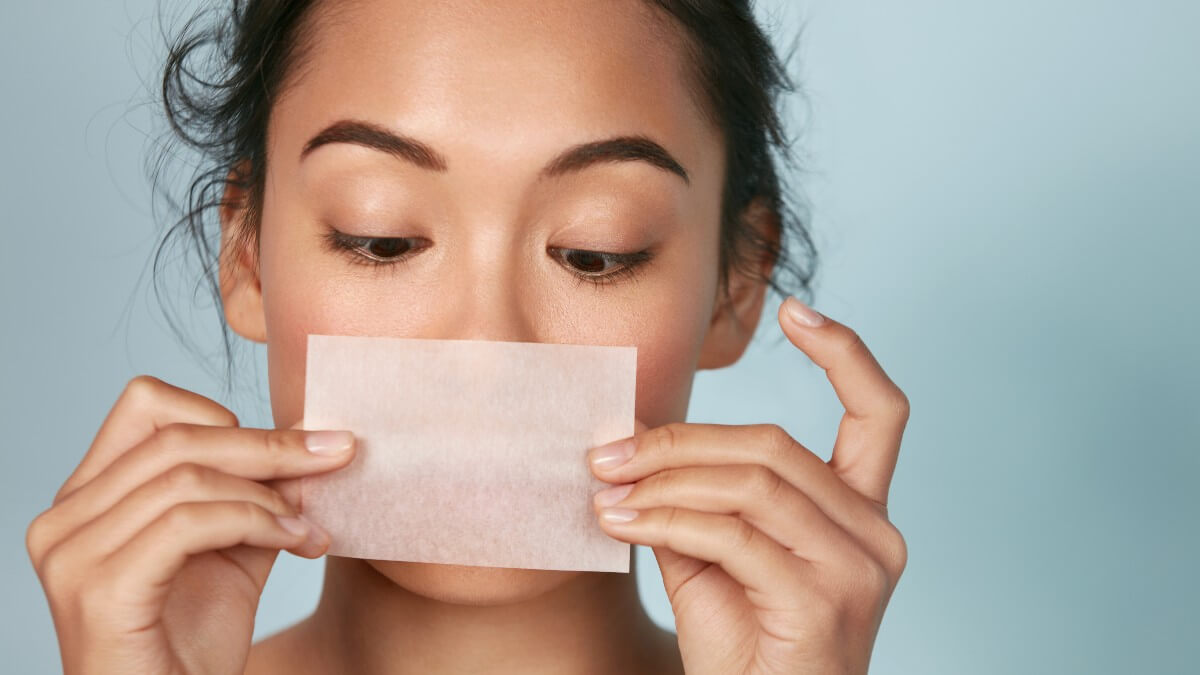 Alcohol Content Toners: Although used a lot in skincare, toners with some alcohol content are also helpful in fixing your hair quickly; use a spritzer to apply to your roots and voila!
Round Brush Mini Blowout: Blow drying your hair can make it feel less oily and make it look more volumised, use a round brush on critical places like your forehead and the top of your scalp.
Teasing Your Hair: To give your hair a volumised and greaseless look without washing, simply divide your hair into parts, use hairspray and tease with a comb!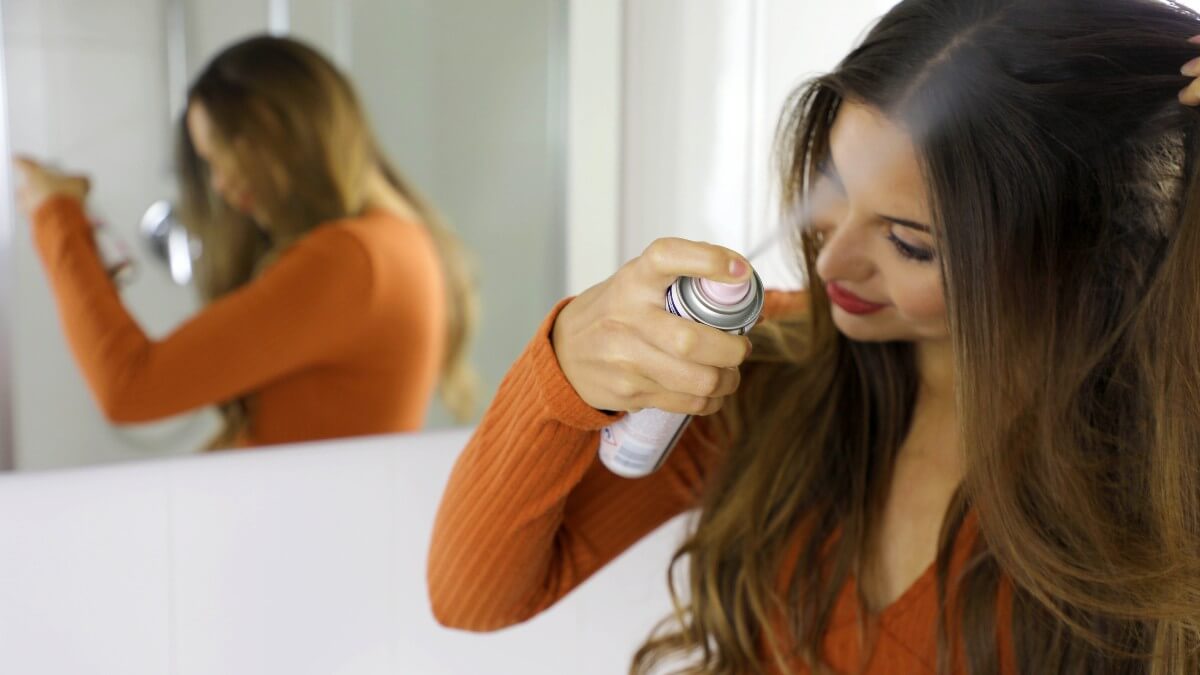 So questioning how to make your hair less greasy and how can you teach those sebaceous glands to take a step back and finally allow you to have just a few extra days of fresh hair? You'll be pleased to know that training your hair is relatively straightforward, and you can start with the following steps:
Choose Your Shampoo Wisely
Now, you've probably heard a million times that the best way to take control of oily hair is to shampoo less frequently, which is true. Shampoos are designed to cleanse your hair which involves stripping the oils, so of course, the more you use it, the harder your sebaceous glands will be forced to work. This means that if, just like many of us, you are guilty of overwashing your hair, you're training it to do the opposite and encouraging your locks to become greasy quicker. We suggest aiming to cut your washing schedule down to every two or three days at least, stretching longer if possible.
When you wash your hair, it's important to remember the type of shampoo you use; it needs a steady balance between removing all dirt and keeping your locks moisturised thoroughly. The best choice would be a clarifying shampoo designed to gently wash away all of the grime and products that have built up on your hair. This makes them perfect for our hair extension girls as they allow you to prevent dirt and oil from accumulating at the roots, which can risk your bonds becoming loose. However, as clarifying shampoos are just that little more powerful than their alternatives, it's a good idea to limit your use to a few days a week instead of every wash. Why not browse through our shampoo for hair extensions and conditioner for hair extensions to treat yourself to clarifying products? You can find more information on these in our our guide to shampoo and conditioner for hair extensions.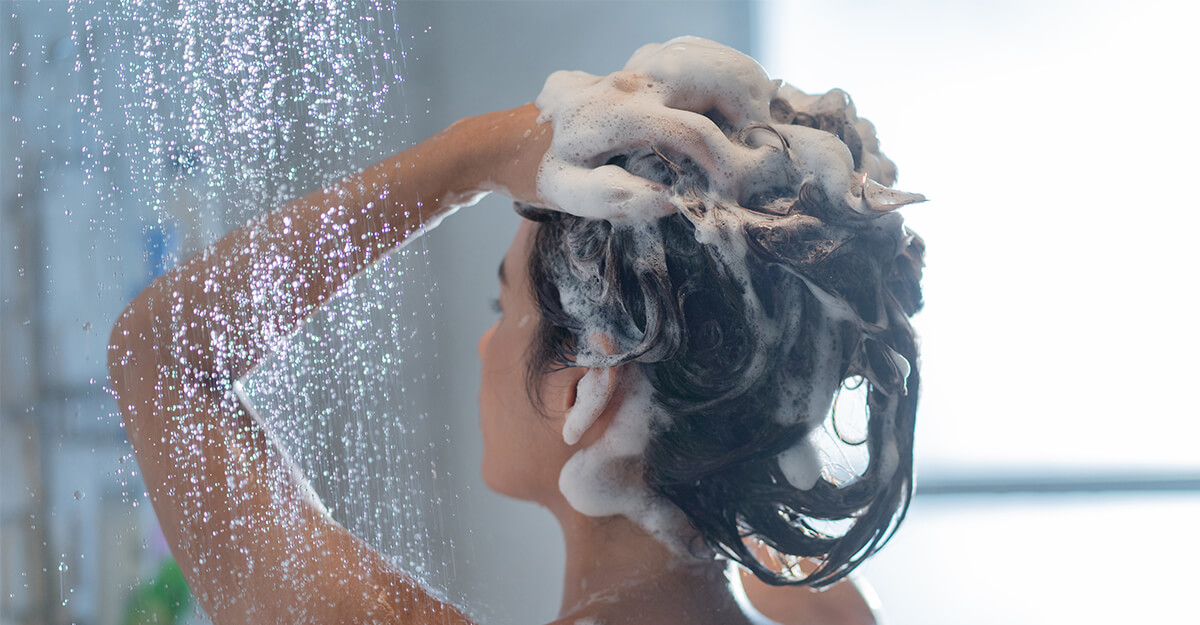 Rinse With A Lower Temperature
Just like hot baths dry out your skin, washing your locks at a higher temperature will dehydrate your hair and scalp. This will cause your sebaceous glands to overproduce to compensate for lost oil. So, if you have started to wash your hair less frequently but noticed no improvements, this is likely to be the reason why.
Don't worry; we're not going to try and persuade you to say goodbye to those long, relaxing showers but instead give you an alternative routine. This involves starting off washing your hair with warm water, not hot, to ensure that you can get plenty of foam to work into the scalp. However, once you have finished washing your hair, give it one last rinse with cooler water. The warm water will open your hair cuticles, allowing you to cleanse thoroughly, and then the lower temperature will close them, trapping all of the goodness from your products in your hair and scalp.
Nourish Your Hair With Treatments
We all deserve a treat, and your hair is no different; in this instance, there is no need to check in at an expensive hair salon for your grease-banishing treatment, as it's more than likely that you'll have what you need tucked away in your cupboards.
Although many assume that the word "nourish" only relates to treatments filled with oils to moisturise your locks, this isn't necessarily the case and is a no-go if you're already battling greasy hair. Nourishing your hair and scalp can be any treatment brimming with nutrients, providing a healthy boost. With this in mind, a great hack is to work a little apple cider vinegar into your roots before rinsing them with warm water. This will help eliminate any accumulated oil on your scalp and restore the natural pH balance of your hair. The nature of apple cider vinegar means that it is just acidic enough to cleanse your hair but still gentle enough that it will not strip all of the natural goodness out of your locks.
If you have been using stronger shampoos to try and reduce the oiliness of your scalp, you may find that the ends of your hair are feeling a little dry. To prevent your locks from becoming brittle and weak, we recommend using a hair mask or deep conditioner once a week. Work these treatments only into the ends of your hair, avoiding the roots to prevent product build-up. You can find a range of deep nourishing treatments and conditioners for hair extensions over on our hair care page.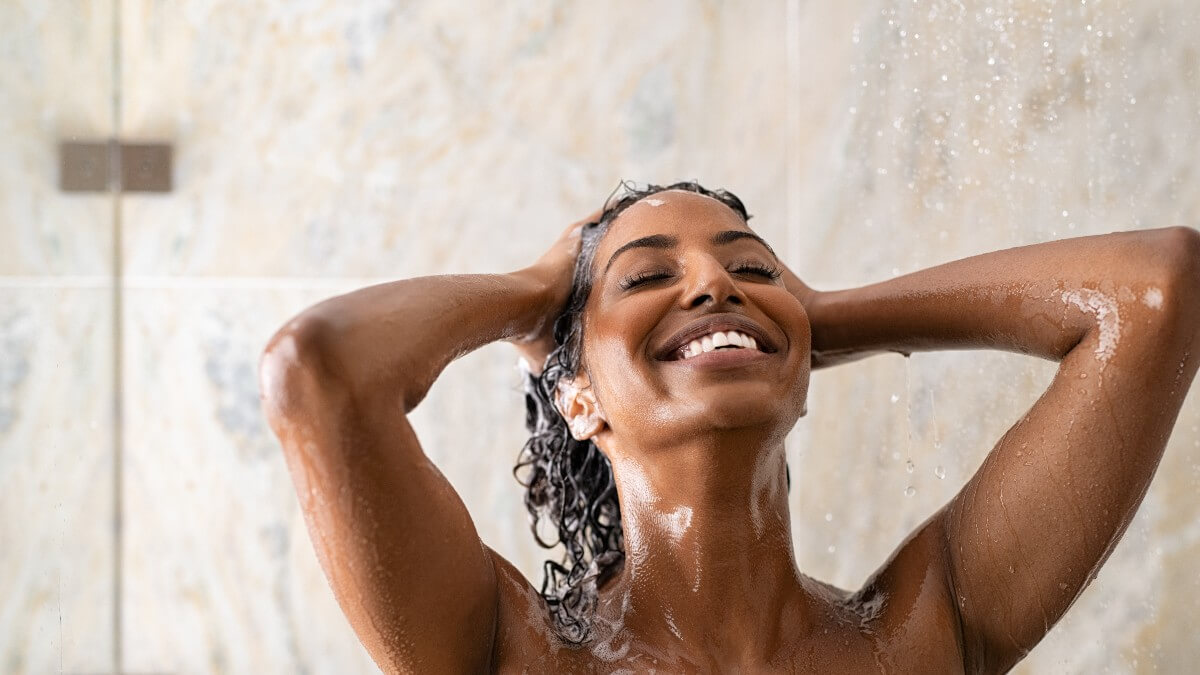 Use A Boar Bristle Brush
Nothing is better than smooth, tangle-free locks, but it is crucial to find a brushing balance. Overbrushing your hair starts to stimulate your oil production, meaning that although, at first, your hair may look beautifully glossy, within a day, it will turn to grease. However, brushing your hair too little allows oil to build up on your scalp, making the top greasy but the ends dry. The key to finding your balance is using a paddle boar bristle brush, which allows you to grab any excess oil from your scalp and evenly distribute it down to the ends. Try to limit your brushing to first thing in the morning then again before going to bed.
If you have hair extensions fitted, this will be slightly different as you do not want to put any tension on the bonds. We would always recommend using a soft bristle brush without any balls on the end of the bristle as these can easily catch on your bonds, particularly if you have nano ring hair extensions. When brushing, always start from the bottom before working your way up. For those with clip-in extensions that are not permanently fitted to the hair, we advise using the same method as brushing too harshly can cause the extensions to become loose from the wefts.
Once you have invested in the right brush, it is vital to keep it clean. Each time that you brush your hair, the bristles become coated in a layer of products, whether this may be hair spray, leave-in conditioner or dry shampoo. This means you work this excess product into your roots every time you brush your hair. For a guide on thoroughly cleaning your hairbrush, take a look at Real Simple.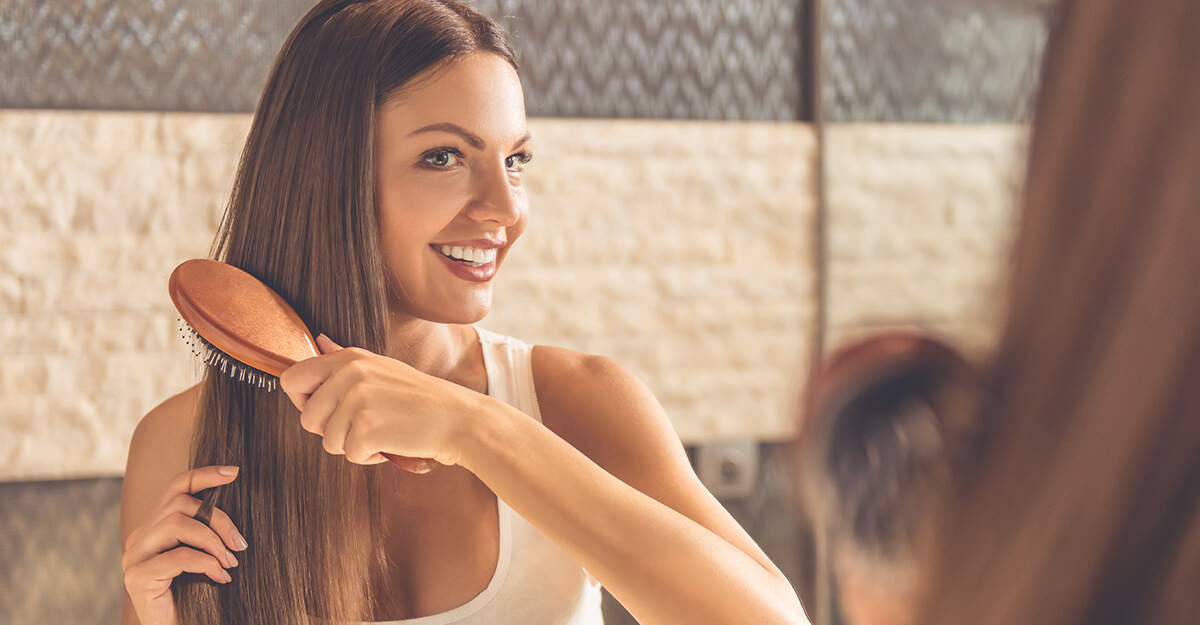 Eat The Right Vitamins
The bad news is that eating too many greasy, unhealthy foods will inevitably make your hair oily. So, while we are not saying that you need to say goodbye to your cheat days forever, we recommend including grease-battling vitamins in your diet.
Foods rich in vitamin B2 and vitamin B6 are fantastic for reducing the sebum production in your body, meaning that your scalp will slowly start to produce less oil. Luckily, there are tones of tasty ingredients which are super easy to incorporate into your meals and are packed with these essential vitamins, including the following:
| | |
| --- | --- |
| Vitamin B2 | Vitamin B6 |
| Salmon | Tuna |
| Mushrooms | Bananas |
| Spinach | Potatoes/Sweet Potatoes |
| Almonds | Pistachios |
| Avocados | Carrots |
| Eggs | Green Peas |
Some days when your hair is starting to look a little greasy and dull, yet it is too early to rewash it, gathering your hair into an updo is an effective way to achieve your desired look! When your hair is down, you're likely to touch it a lot more throughout the day, which means that any oil on your hands will transfer and begin to build up. So here are our top greasy hair updos for those particular days!
Messy Bun
This easy throw-up hairstyle is perfect for hiding the grease in your hair and making it seem more volumised. Just gather your hair with your fingers, and avoid using a brush as this helps add more texture; you can add a thick headband or scarf around the front of your head to hide it even more!
Have a look at this tutorial that shows you how to create this look:
Low, Loose Bun
This is ideal for those who want to keep their hair out of the way but avoid tight, damaging styles. Take a look at
Alex Gaboury's YouTube channel for three super easy yet stunning low bun hairstyles.
Dutch Braids
Nothing is better for hiding greasy hair than Dutch braids. Take a look at Style Craze for instructions on how to do a Dutch braid and 25 gorgeous hairstyles to try out.
Spiky Bun
The popular 90's spiky bun is perfect for long and medium-lengthed hair if you want a sleek and edgy look! Always make sure your hair is straightened beforehand. Take a look at this article by Glamour to watch some tutorials on how to complete this look.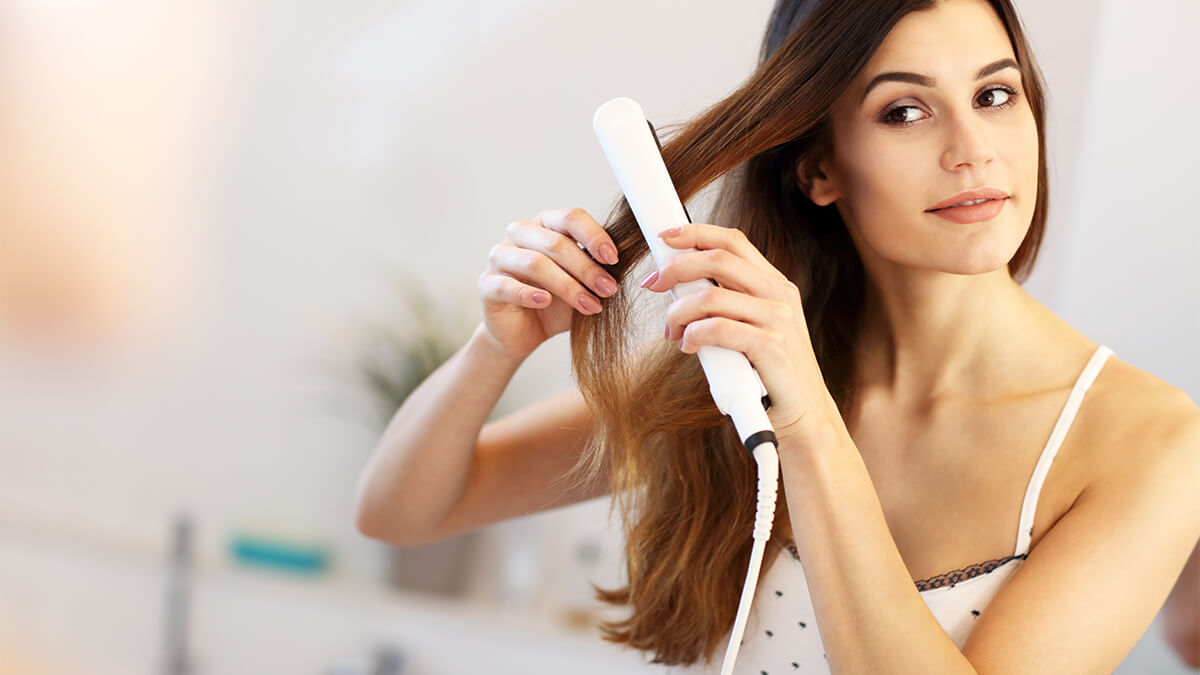 Slick Ponytail
If you adore Ariana Grande's signature ponytail, this style suits you most. Slick your hair back into the ponytail height of your choice, and you're good to go. To take your look from day to night, why not pop in a few glitzy hair slides?
Say Goodbye To Oily Roots For Good!
Training your hair to be less greasy is about adapting your routine to avoid overwashing and ensuring that you use the right products when you wash your locks. We hope that this article has given you all the knowledge you need about greasy hair, and if you keep in mind all of the tips we have mentioned above, incorporating them into your lifestyle will mean that with time, your roots will be far less oily, allowing you to say goodbye to oily roots for good and enjoy your fresher hair for longer. While you may leave your hair to go a little longer before you wash it, it is still essential to keep up with hair treatments, so be sure to treat yourself to a deep condition. You can find this along with hair extension tools , hair products and more on our site!