Having spent the past few months cooped up at home, we all seem to have become our own hairdresser and beautician all rolled into one. And, while we have all missed our regular pamper sessions, we've definitely benefitted from giving our hair and skin a well-needed rest. So, to give your hair just that little extra TLC and give your hair that post-lockdown shine, we're going to let you into some of our favourite DIY hair mask recipes, which you can make from the comfort of your home.
Treat Your Locks With Our DIY Hair Mask Recipes
From over-styling and using heated tools to the change in seasons, there are tonnes of different reasons why our hair starts looking a little sad. Whether you're haircare obsessed with your routine on lock or are guilty of leaving your locks until they are damaged beyond repair, taking the time every few weeks to nourish your mane will always work towards your advantage. Not only will it avoid those frustrating split ends and morning frizz, but your scalp will also thank you for that added extra love.
Now, as experts in all things hair, we know that every head of luscious locks is different and what may be an issue for one, will not affect another. So, we've split our masks into categories based on your number one hair dilemmas, making it easier than ever to begin creating your mask: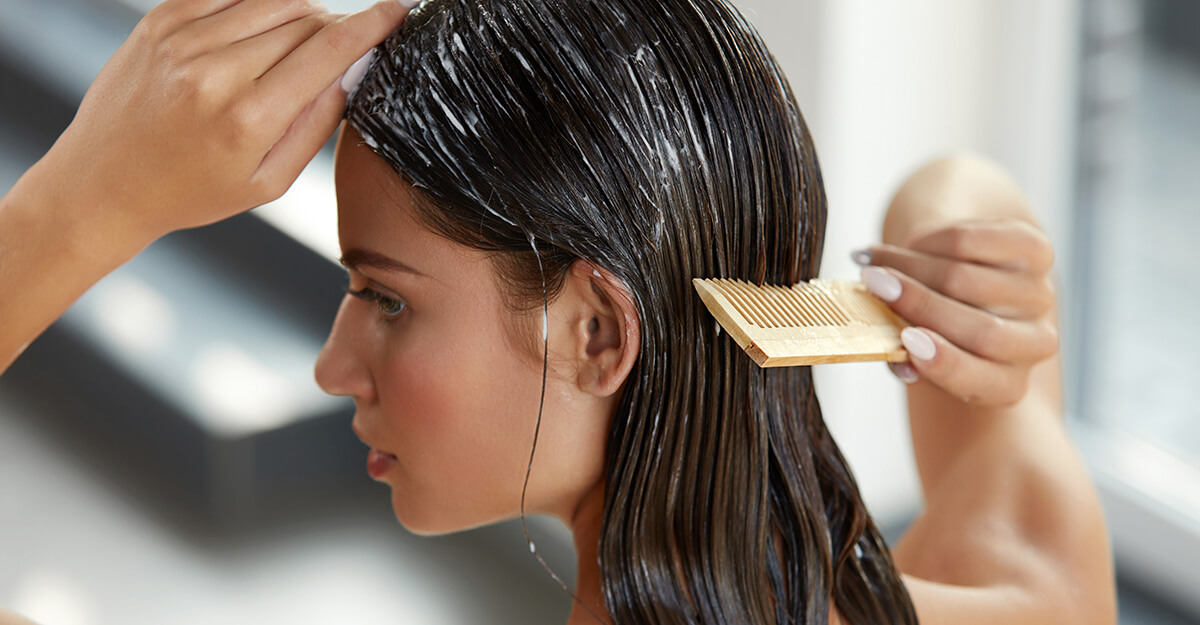 Tracking down why your hair is feeling and looking dry can be a little tricky because there really are a whole host of contributing factors. Using too much shampoo, washing too frequently, detangling without care and skipping protective hair treatments are just some of the many reasons why your hair becomes dry. Although at first, the biggest problem with this is that even your favourite styles no longer have that 'wow factor', over time this will cause your locks to become brittle – and we all know what that means. Brittle hair becomes super fragile, making it break, leaving a trip to the hairdressers your only solution.
However, you'll be pleased to know that you can prevent your hair from reaching this stage by applying a gorgeous hydrating, nourishing mask once a week or so. All you will need are the following ingredients:
1 teaspoon of honey
1 tablespoon of apple cider vinegar
1 egg
To make your mask, simply mix together all of your ingredients in a small bowl, altering if you need more or less. Separate the hair into sections and apply the mask from root to ends. Leave in for around 40 minutes before thoroughly rinsing.
There is nothing worse than your hair looking lacklustre and let's face it, being in the lockdown has most definitely dulled our sparkle! So, to give your locks that extra boost, hydrating it and giving you back the glow that we have all missed, we've got the mask for you!
Pop equal measures of honey, coconut oil and apple cider vinegar into a bowl and thoroughly mix. This will be used as the first step in your hair washing routine, so rinse your locks under only water before applying the mask. Leave it to work its magic for at least 20 minutes then move onto your usual shampoo and conditioning routine.
Another super easy recipe for dull hair which is perfect if your scalp is also needing some love is the brown sugar and olive oil mask. Mix two tablespoons of brown sugar with one tablespoon of olive oil, apply to your hair in sections before leaving to sit for around 15 minutes and thoroughly rinsing. This is a great, all-around recipe as the brown sugar acts as an exfoliant while the oil hydrates.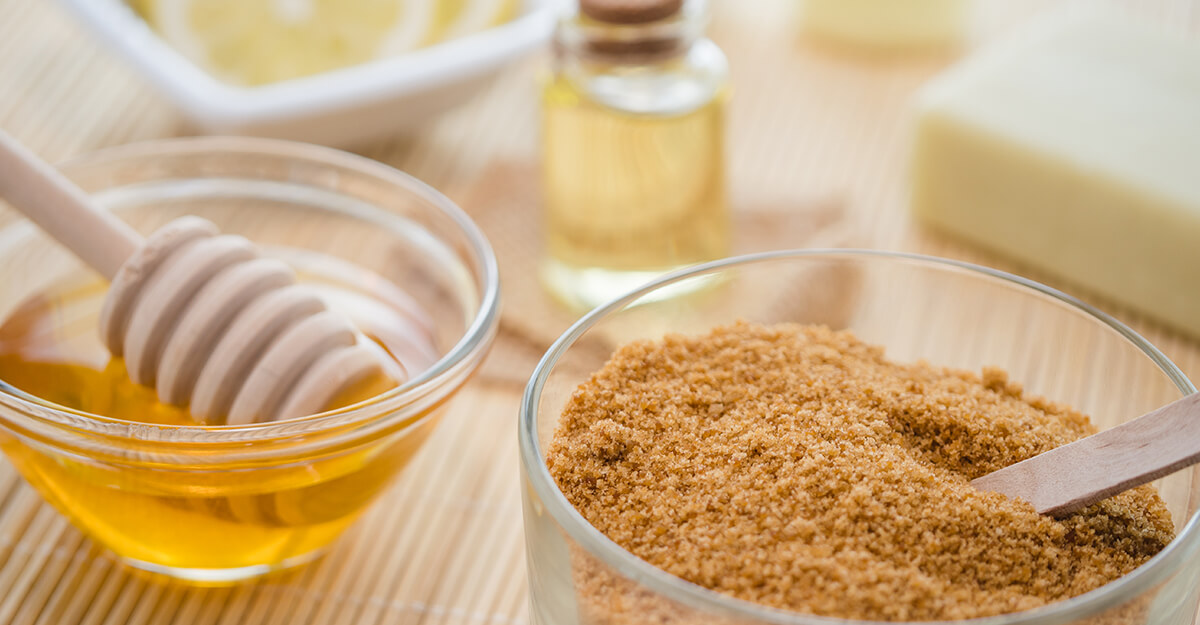 For those with damaged hair, we feel your pain, so we have a couple of ideas for you! You may be surprised to find that the base for our repairing hair masks is the unlikely ingredient of avocado. Not only is avocado a tasty addition to your meals but as it contains natural oils, it means that they are also fab for moisturising and nourishing your hair. Now when it comes to our repairing masks, we are going to pre-warn you that you will look like you have guacamole on your head, but trust us, it'll be worth it!
Our first recipe is a combination of one avocado with two eggs and one teaspoon of honey. All you will need to do is mash the avocado, add the other two ingredients and apply to your hair. Leave to sit for around 15 to 20 minutes depending on how damaged your hair is, then rinse.
If you try the above recipe but find you need something even more hydrating, then our second recipe would be best. You will need all of the ingredients listed above but with the addition of olive oil. This time you will need to mix the following quantities:
Half an avocado
1 egg
1 tablespoon of olive oil
1 tablespoon of honey
Combine the ingredients before applying to wet hair. If you have hair extensions, then we would recommend avoiding putting this mask near to your roots as the oil will cause the bonds to slip.
Whether you have naturally curly locks that you never dare attempt to brush out or you've woken up with a birdnest, frizz is something that we all experience. However, did you know that there are actually several different types of frizz? From surface frizz which occurs only on the outer layers of hair from frizz at the ends, which makes your locks look straw-like, the issues that you experience are all based on your hair type. You can find more information on this over on Forbes.
So, regardless of your frizz type, there is one super straightforward mask that you can make which will tame your locks. The only ingredients you will need are one sliced banana, two tablespoons of plain yoghurt and a tablespoon of honey. If you have a blender, then this can be used to combine the ingredients, but if not, some elbow grease will do the job. Apply the mask onto damp hair before popping on a shower cap and leave for around 45 minutes. Rinse off the mask and continue your regular washing routine.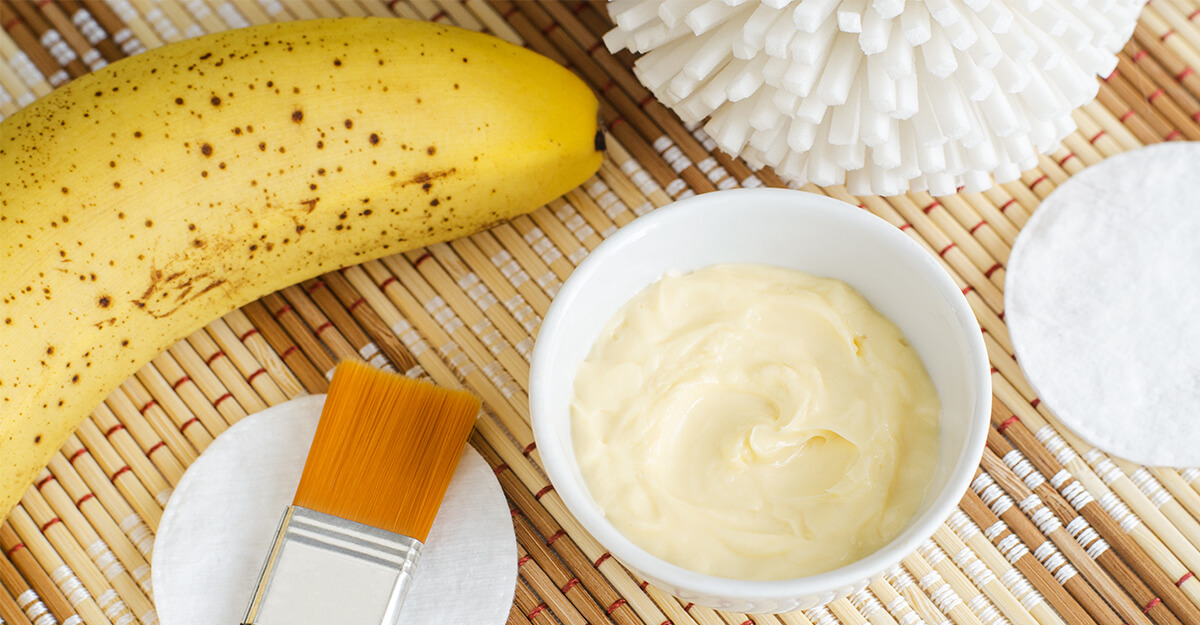 If all you're dreaming of is a full head of rapunzel-style locks, waiting for your hair to grow can feel neverending. But, girl, we have your back. We have two great mask recipes which are specifically designed to promote hair growth and strengthen your locks, all based on the wonders of hair oil.
The first recipe is a combination of cinnamon and coconut oil in equal parts, based on how much you need to cover your hair. It is recommended to schedule this into your routine once a week. Thoroughly blend the two ingredients together and then start to apply the mask only on your roots. Massage the scalp before allowing the mask to work its magic for no less than half an hour then rinse.
Another recipe for waking up your hair follicles is a simple mixture of 3 tablespoons of argan oil with anything from four to nine drops of rosemary oil. Again, this mask is just for the scalp but to maximise results, we suggest covering your head with a hot towel as this will help your scalp to absorb all of the oily goodness. Leave this on for around 20 minutes and then wash your hair as usual.
Those who suffer from skin conditions such as psoriasis or dermatitis will understand how frustrating an itchy scalp can be. It can feel like no matter how much care you take to style your hair carefully or only use gentle products, you still find that there is some form of irritation. Now, while we would always highly recommend speaking to your doctor or a dermatologist about treatments, there is a hair mask which can help to soothe your scalp.
Our scalp soothing mask is made with a cup of green tea, two drops of peppermint oil and a tablespoon of apple cider vinegar. These are all ingredients which are packed with both antioxidants and nutrients, able to feed your scalp with rebalancing goodness and calm the skin. So, once you have popped all of these ingredients together, massage the mask into your scalp, leave in for around five minutes and rinse.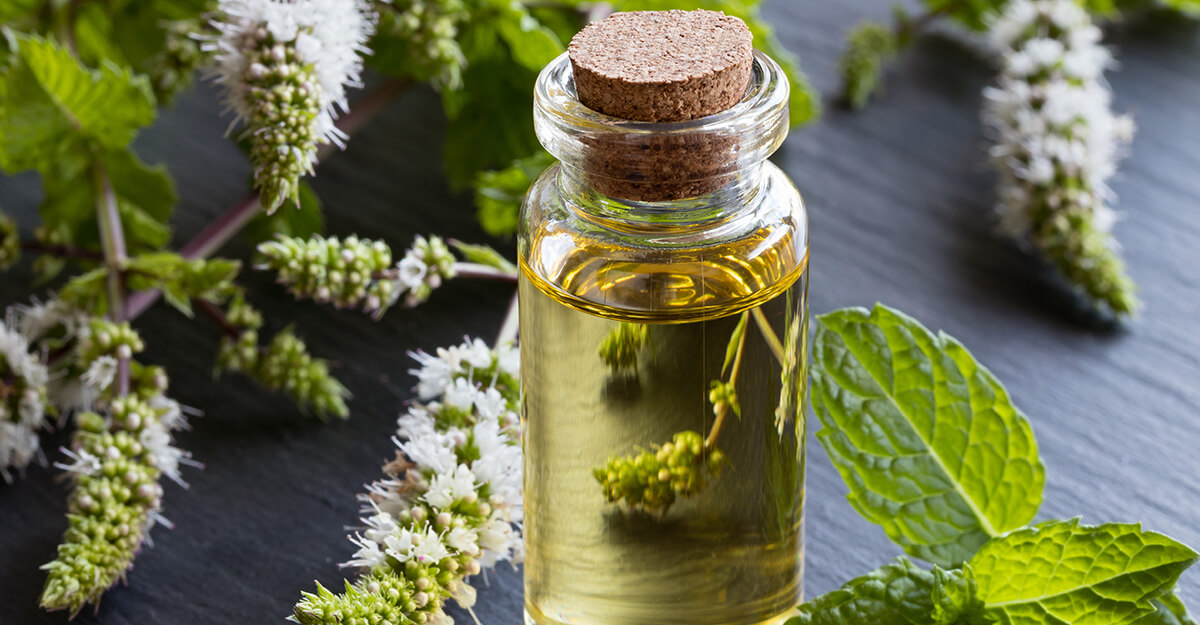 We can all agree that there is nothing worse than waking up with greasy roots and no time to wash your hair. But, if you experience a scalp that seems to be oily no matter how much you wash it, it can feel as if there is no solution. But don't panic, with a simple base ingredient of lemon, you can combat oil and keep those greasy hair days to a minimum.
To make your hair mask, all you will need to do is cut a wedge of lemon and squeeze into a bowl. Add two tablespoons of honey and a tablespoon of aloe vera gel. Comb the mask through damp hair, paying particular attention to your roots as this will target the problem. Allow the mask to sit for around 15 minutes and then rinse. It's entirely up to you whether you opt for making this the first step in your hair washing routine or just pop it on mid-week.
If you do not have honey or aloe vera gel tucked away in your cupboards, then not to worry, you can still create a homemade mask but by replacing these with egg white. Mix together the juice of half a lemon with one egg white before applying onto the hair. Leave on for anything from half an hour to an hour then rinse off with lukewarm water.
Our secret to shiny hair is a mask that can be made with ingredients that you more than likely have around the house. It not only smooths your locks for the ultimate shine, but it also works towards repairing damage, making it an excellent all-rounder! All you will need is:
6 fresh strawberries
1 tablespoon of coconut oil
1 tablespoon of honey
If you have a blender or food processor, then this can be used to combine your ingredients. But if you don't, then as long as you can create a smooth puree then mixing manually will work perfectly fine. Next, apply the mask to damp hair, ensuring that the hair is evenly coated. Allow to sit for up to ten minutes, then thoroughly rinse with warm water.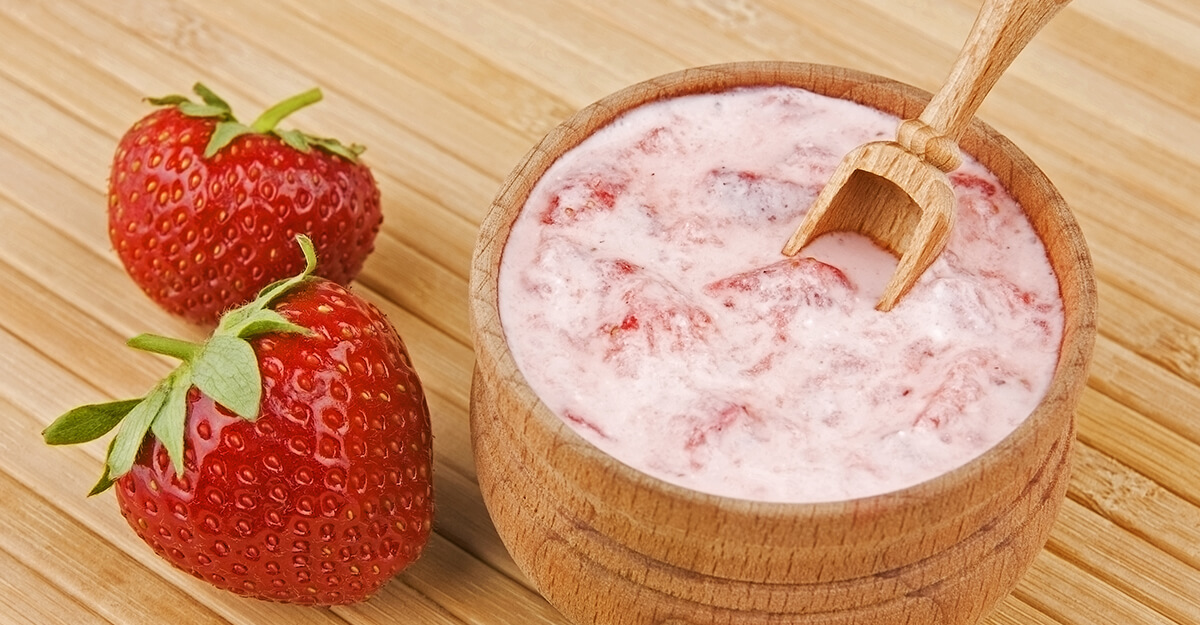 Dandruff can be SO annoying, especially when trying to perfect an updo or recreate a super sleek straight look but let's face it, we all experience it. From having naturally dry skin to not shampooing or brushing your hair enough, there are so many reasons why you can start to notice patches of dandruff. So, of course, it would only be fair that we included a super easy homemade mask that will help to reduce this issue. All you will need is:
Half a cup of oatmeal
3 tablespoons of warm milk
1 tablespoon of warm almond oil
Mix your three ingredients together and then begin to work it into the scalp, using circular massage motions. Leave the mask to sit on the scalp for around one hour and then wash your hair as usual. This is a super beneficial mask as the oatmeal creates a gentle exfoliator while the milk and oil moisturise.
Last but most definitely not least, is a hair mask for our curly girlies! If you have naturally curly locks, then you're likely to find that using hair styling tools or the wrong products can loosen the curl pattern, so we are here with an easy recipe to define those curls.
The main ingredient for this mask is bentonite clay, which can be a little tricky to get hold of so we recommend ordering online. Bentonite clay really is the holy grail of products as it is perfect for detoxing your hair and thoroughly cleansing the follicles. It is also packed with natural minerals which are ideal for encouraging hair growth and soothing the scalp. So, to create your mask, combine the bentonite clay with apple cider vinegar until you get a thin, smooth consistency. If you find that apple cider vinegar is a little harsh on your scalp, simply dilute it with water.
Next, separate your hair into sections, apply the mask thoroughly. Ensure that every hair strand is covered from the root to the tip, working the mask into the hair until you can see the curls beginning to define. Leave for around half an hour before washing.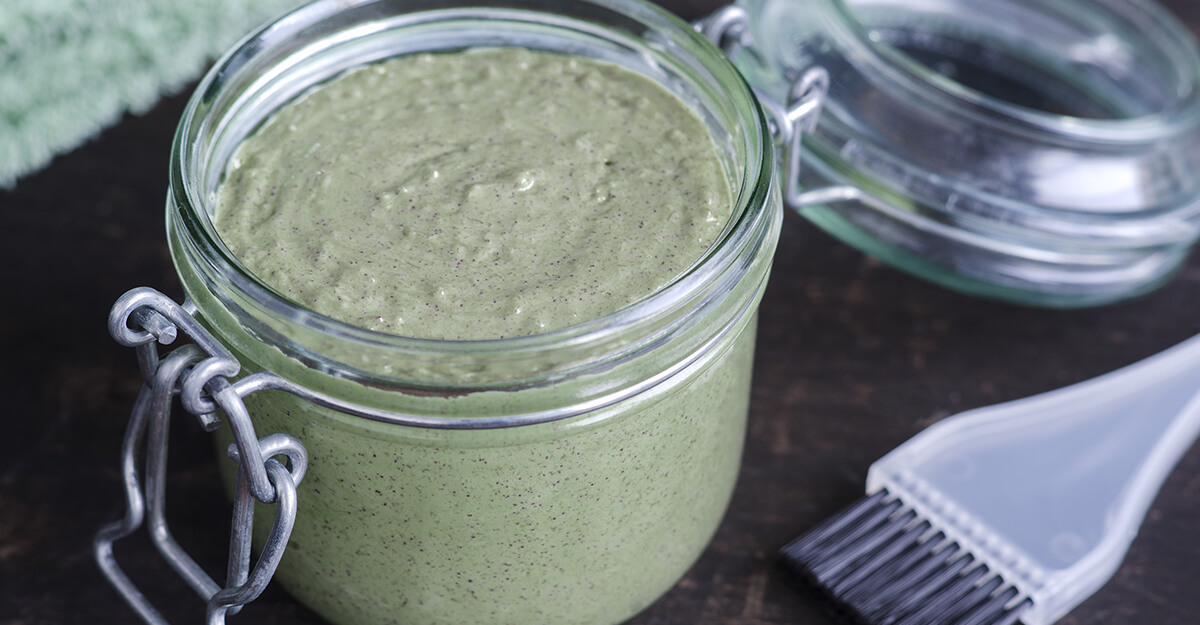 Gorgeous Locks, From The Comfort Of Your Home!
Now that we have given you the perfect mask for just about every hair dilemma possible, we hope that you are just as excited as we are to begin rummaging through the cupboard to find ingredients. All of the recipes mentioned above are natural, which means that you can enjoy a wealth of goodness without any harmful chemicals. Achieving gorgeous locks even while in the lockdown really is as easy as that!