We think everyone can agree when we say that there is nothing worse than a bad hair day! Whether you have pressed your snooze button just that one too many times or you're running late for a night out, hair that just will not cooperate is enough to make you want to jump back into bed and hide from the world. But what if we said that, even when you wake up with a mane that could double-up as a bird nest, you can still transform your hair into a head of luscious locks? We're ready to let you in on our seven secrets to making every day a good hair day!
Say Goodbye To Your Bad Hair Day With Our Tricks!
While we all wish that we could take a leaf out of the Kardashians book and have a personal glam squad to cover a multitude of sins before each outing, most of us are our own makeup artist and hairstylist; all rolled into one. And although we can't always wake up looking as if we have stepped out from a haircare advert, there are a whole host of different ways that you can keep your hair in control and if the worst comes to worst, disguise your bad hair day. We promise, no one will ever be able to notice that you didn't wake up with a gorgeous head of smooth, shiny locks. So, let's get into our expert tips for saying goodbye to bad hair days, we know that's what you're all waiting for!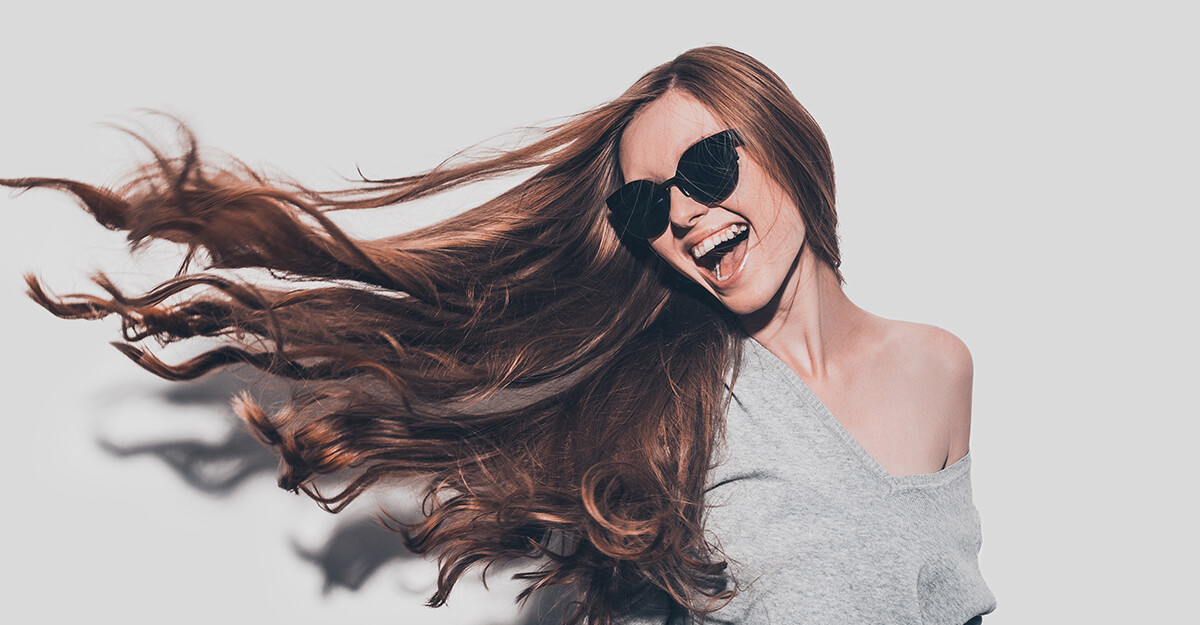 First things first, it's essential to spend time getting to know your hair type to determine whether you're using the right products for you. The main reason behind your bad hair days may be as simple as the fact that you're using products that work against your hair instead of keeping it in control. For example, if you have oily hair that gets greasy super quickly, but using tonnes of different products on the scalp, all you will be doing is encouraging oil to build up even more. This means that you are likely to wake up in the morning with greasy roots and no time to freshen up.
As the structure of the hair is somewhat complex, there are many different factors that contribute towards your hair type. These include:
Density
The density of your hair relates to how many individual strands of hair you have on your scalp. If you were to pull a section of hair to one side and you can clearly see your scalp, then you're likely to have a thin density. Those who can only slightly see their scalp would have a thick density.
Porosity
Just like the use of the term porosity in any other context, this factor refers to how much moisture your hair absorbs. Those who have to deal with Monica Geller-style frizzy hair in the heat will have high porosity hair. Head over to Naturally Curly for different methods that you can use to test the porosity of your hair.
Diameter
The best way to determine whether you have fine, medium or thick hair is to take a look at the diameter. This is super easy to understand, simply hold one piece of hair between your index finger and thumb. If you can noticeably feel the strand, then your hair is thick, whereas if you hardly feel it, then it is likely to be thin.
Pattern
Your hair pattern is likely to be something that you are already aware of as all it means is whether your follicles are naturally straight, wavy, curly or coily. Healthline has put together a great article on these four different types, along with how to care for them.
Greasiness
Much like your hair pattern, there are four levels of greasiness your hair could fall into, and this again, will determine what products you use. The categories are oily (you have to wash your hair almost every day), normal (you wash your hair a few times a week), dry (your hair rarely gets oily and feels dehydrated) or a combination (only some areas of your hair get greasy every few days).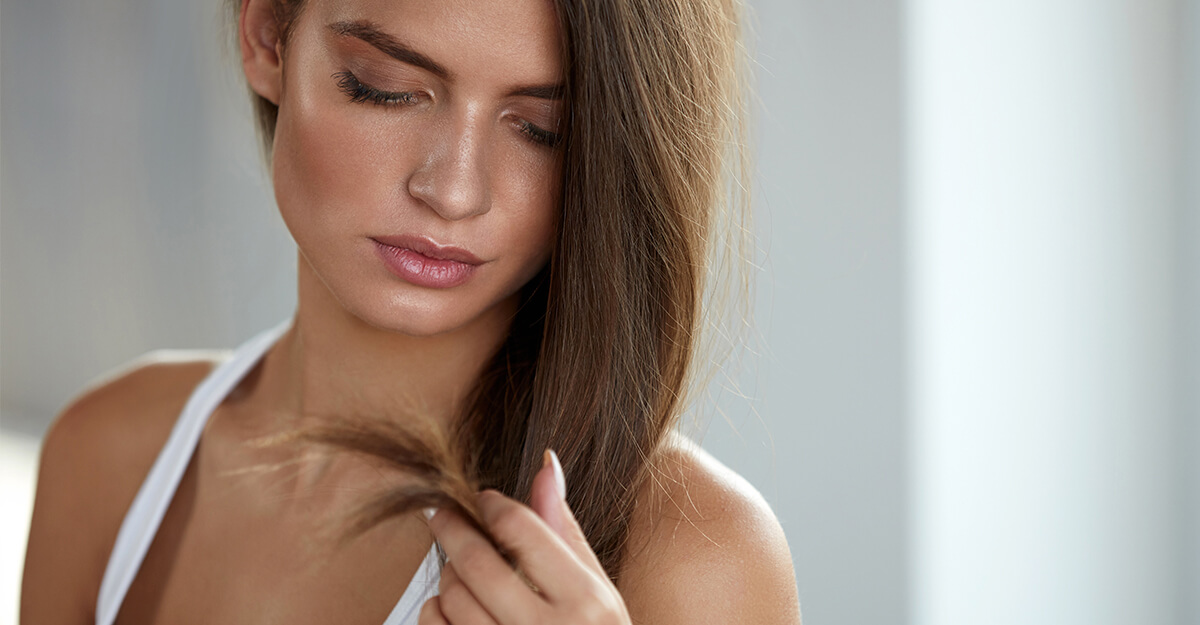 No one wants to be dealing with a bad hair day when trying to look their best for a special occasion, whether this may be a wedding, birthday celebrations or even a job interview. From frizzy hair to an updo that just isn't cooperating, there are a whole host of different hurdles that you may have to tackle before perfecting your style. So, with this in mind, when you know that your hair needs to go your way ideally on the first attempt, we always suggest planning ahead. This could be as simple as washing your hair the evening before to make sure that you wake up to fresh locks or applying an overnight hair care mask so that it a sleek and shiny the following morning.
If you know that you will be limited in terms of time, could you perhaps choose a style that you can do in advance? Curly hair is particularly easy to prepare either at night before you head to sleep or if you are heading out in the evening, on the morning of the day. Braids, rollers, the headband method or sock wrap technique, are all super straightforward to do and it means that just before you leave, you can let down your hair to a main of curly locks. You can find handy video tutorials on how to perfect many of these on Birchbox.
Girls, lets be honest, everyone has those days where washing and drying your hair seems like the biggest chore that you could face. After a hectic day where you feel like you haven't stopped, once you finally slump down on the sofa in front of the TV, the last thing you want to do is drag yourself up to wash your hair. So for those days where it feels as if life is throwing you absolutely everything all in one day, dry shampoo will be your best friend. Greasy hair most definitely doesn't have to mean a bad hair day, simply freshen up your locks with a spritz of dry shampoo, work it into the roots, and you're good to go!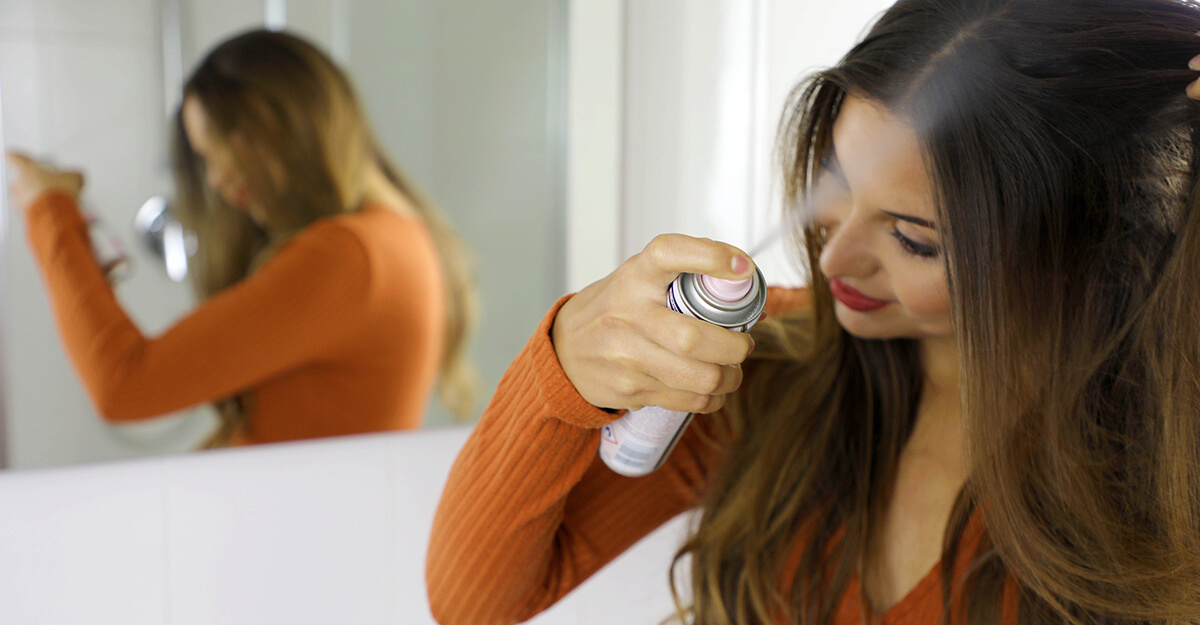 Having spent the past few months in lockdown, we think many of you can agree when we say that there is nothing we miss more than a professional blow dry at our favourite salon. But, while it will still be a fair few weeks before salons can reopen, why not use this time to your advantage and teach yourself the art of blow drying? Although it may seem a little tedious, with practice, we promise that it will help you to make sure that you never have to deal with a bad hair day again!
So how will blow drying your hair help to keep your locks looking and feeling fabulous? Well, through ensuring that you use a combination of a heat protectant, the right brushes and a quality hairdryer, your hair will become considerably smoother and easier to manage until your next hair wash day. For those with frizzier hair, it will also stop those annoying flyaway hairs and keep the frizz in control. If you have hair extensions, on the other hand, learning to blow dry your hair will particularly work towards your advantage as it will prevent them from becoming tangled and matted. It is always a huge no-no to go to bed with wet extensions, so being able to blow dry and style at the same time will not only guarantee that you wake up with luscious locks but also keep them in good condition!
We have popped below a super easy-to-follow YouTube video from The Girls With Glasses, which runs you through exactly how to use professional techniques to blow dry your hair beautifully!
In some cases, a bad day can really come out of nowhere. You can head out in the morning with a perfectly secured updo or sleek straight style, and whether it may be rain, high winds or heat, the next time you look in the mirror, you look as if you have been pulled through a hedge backwards! But don't fret, we have you covered for those unexpected hair disasters. Just like you would pop a few of your staple makeup products in your handbag for touch-ups throughout the day, simply do the same for hair essentials. And even better, it couldn't be easier to track down your favourite products in tiny travel-sized alternatives, so there will be no need to fill your bag with chunky items. If you stuck for ideas on what to include in your emergency hair kit, we suggest opting for a few hair bands, hair grips, a mini hairbrush and perhaps dry shampoo. Together, these will make sure that you can tackle any dilemma that may come in your way!
Everyone should always have a handful of 'go-to' hairstyles that they know they can perfect in a matter of minutes should they face a bad hair day. If you are yet to find your signature styles, then the lockdown is the perfect time to grab your hair styling tools, get creative and try your hand at a few tutorials. Some of our favourite hairstyles that you can never go wrong with include:
Top Knot – We're not exaggerating when we say that the top knot really is a miracle worker, especially on those greasy hair or super frizzy days. Whether you go for a slick or messy look, it couldn't be easier to transform your hair from drab to fab, all thanks to the top knot.
Plaits – Now this may take a little practice if you are a beginner, but plaits will become your best friend on a bad hair day. From French braids to a loose fishtail, there are so many different ways that you can tie your hair out of the way using plaits. Take a look at Cosmopolitan for 17 gorgeous braid tutorials for beginners!
Slick Ponytail – Want a hairstyle that you can do in under a minute? The slick ponytail will be your go-to! Simply pull all of your hair back using a brush and tie in place either as a high or low pony. Voilà, you're ready to go!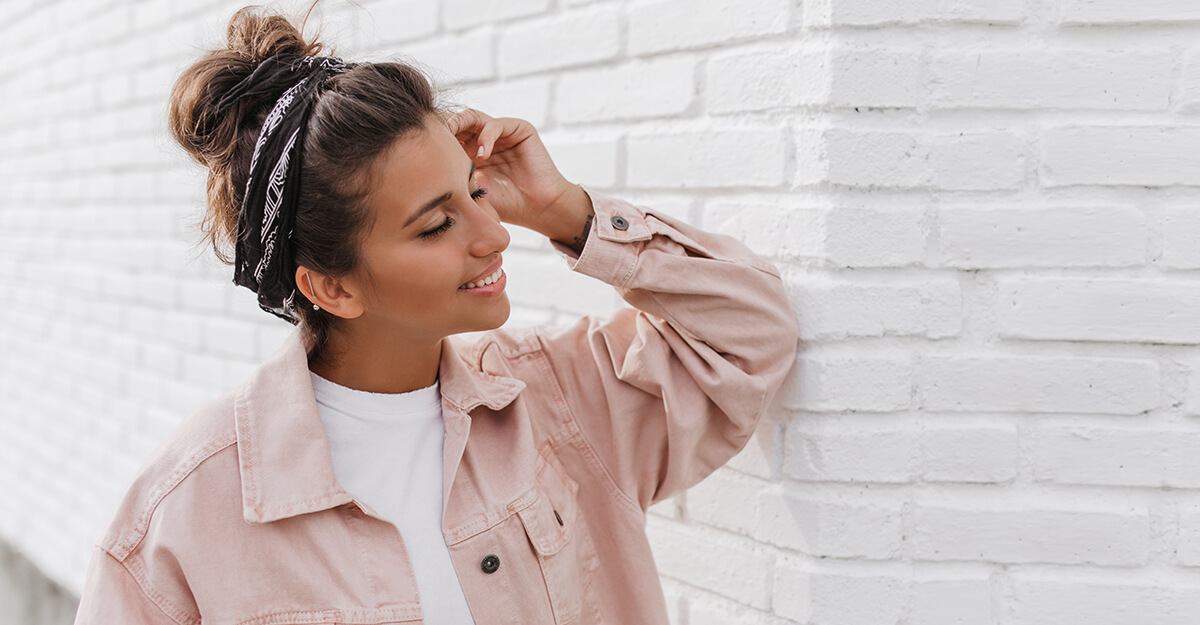 We couldn't have been happier when hair accessories made a huge comeback, making them now one of the biggest trends in the world of hairstyling. So, why spend your next Saturday afternoon browsing through the internet and treat yourself to some cute new hair accessories?
Not only will accessories be the perfect finishing touch to your favourite outfits, but they will also help you to tackle bad hair days. Headbands and scarfs, in particular, are ideal for hiding those annoying greasy roots and look beautiful with all hair types. And if you're attempting an updo but those annoying little hairs keep poking out, simply pop in an embellished hair clip (and that extra sprinkle of sass), and you have a gorgeous hairstyle for any occasion!
Make Every Day A Good Hair Day!
While we may not be able to wake up every morning with super smooth, shiny hair, there is no reason why this has to set you off to a rocky start. By taking our handy tips into consideration and treating yourself to some beautiful little accessories and essentials (because we all deserve some retail therapy now and again), you can transform even the worst bad hair days into a win!