Whether you've slept like a baby and facing the consequences or decided to head out into the wind for your Marilyn Monroe moment, no girl should have to spend hours pulling apart hair strands to turn a nest into luscious, shiny locks. Not only is it time-consuming trying to get those annoying tangles out of your hair, but it can also be extremely damaging. While you may think that tugging on your hair is the only option, this is the worst thing you can do, and causes even more frustration that no girls needs in their life. So, to make sure that you can enjoy your beauty sleep without having to worry about the hour-long detangling session in the morning, here is our guide on how to detangle hair without damaging it.
The Ultimate Guide On How To Detangle Hair
Found a ball of tangled hair at the back of your head after wearing a scarf all day? Put your hair up in a messy bun for the day, taken it out before bed and currently looking at Edward Scissorhands in the mirror? We've all been there. And to make matters worse, it's likely that you're going to be spending an hour or so with a brush at hand trying to carefully detangle hair strands piece by piece. However, while it's easy to get frustrated with your ball of tangled hair, it is important to make sure that you take the time to carefully untangle the mess on your head and use products to minimise the risk of it happening again. To give you a little girlie advice, this guide includes help on the following: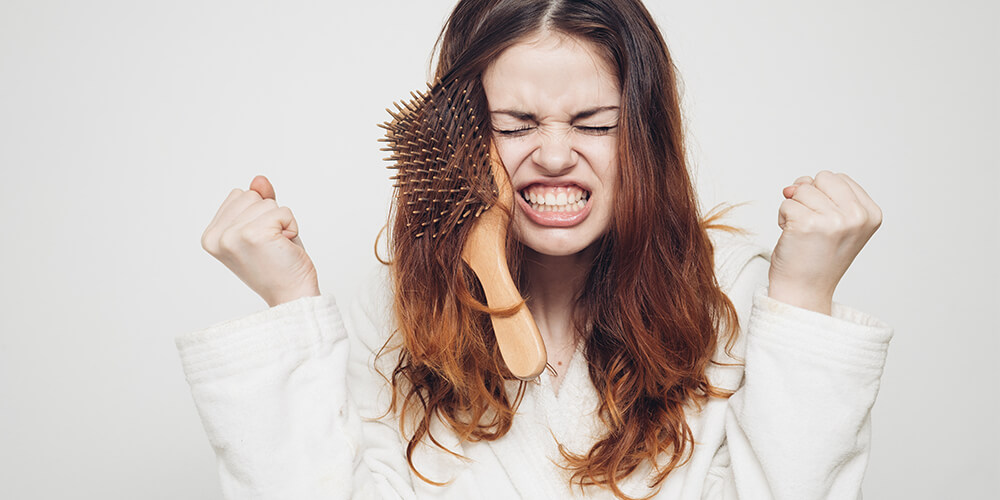 The first mistake that anyone can make is to hop in the shower with your tangled hair and apply half a bottle of conditioner in the hopes it will loosen the hair. This can damage your hair as the strands become soft and easy to break, and as we all know, hair is weaker when wet, making it hard to detangle without snapping. For this reason, it is best to keep your hair dry when detangling, and then wash your hair with a deep conditioner to repair any damage that is caused when brushing through.
However, there is one product that you can use to help detangle your hair, and it can be made using household ingredients, making it even easier when a nest appears out of nowhere. For your homemade detangler, you will need the following ingredients and equipment:
To make your detangler, add the marshmallow root and water to a saucepan and bring it to boil. Once the water comes to a boil, reduce the heat and allow it to simmer for around 15-20 minutes. Remove the saucepan from the heat and allow the marshmallow infused water to cool for around 20 minutes. When cooled, strain through a cheesecloth and then add your essential oils and vinegar and allow it to sit for a few minutes. Pour the mixture into a spray bottle and shake well.
To use your detangler, spray a small amount on the tangled section making sure that it doesn't become too wet, and gently brush out your hair. Keep the solution in the fridge, and you'll have the perfect product to help you detangle your hair when it goes a little wild.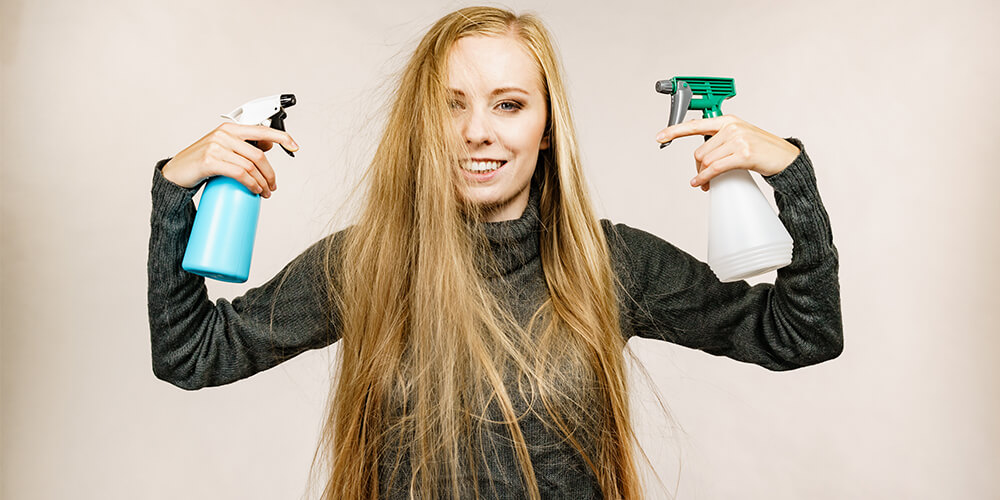 The tools that you use will play a big part in the success of your detangling, so it is important to make sure that you have the right ones in your beauty draw. If you have your stunning hair extensions, and have been keeping up with your hair care and following the guidance of your salon, then you're bound to have most of these tools. If you have hair longer than a few centimetres, then it's likely that you have a hairbrush, and if you're keeping up with current trends than you may have noticed that the perfect brush for detangling hair keeps changing. One day it's a boar bristle brush and the next it's a tangle teaser, but which one is truly the best at safely detangling the hair without damaging it?
A paddle brush is one of the worst brushes that you can use for detangling hair, as it can get trapped in the tangles and pull on the hair, either ripping it from your scalp of snapping it at the knot. A detangling brush, on the other hand, has been designed to remove tangles in hair without damaging it, as the bristles on the brushes are flexible. The flexibility of the brush allows it to glide through the hair and gently pull apart the tangles without forcing it or causing it to snap. A boar bristle brush can do the same; however, you may find that it takes you a lot longer to brush out the tangles than if you were to use a detangling hairbrush.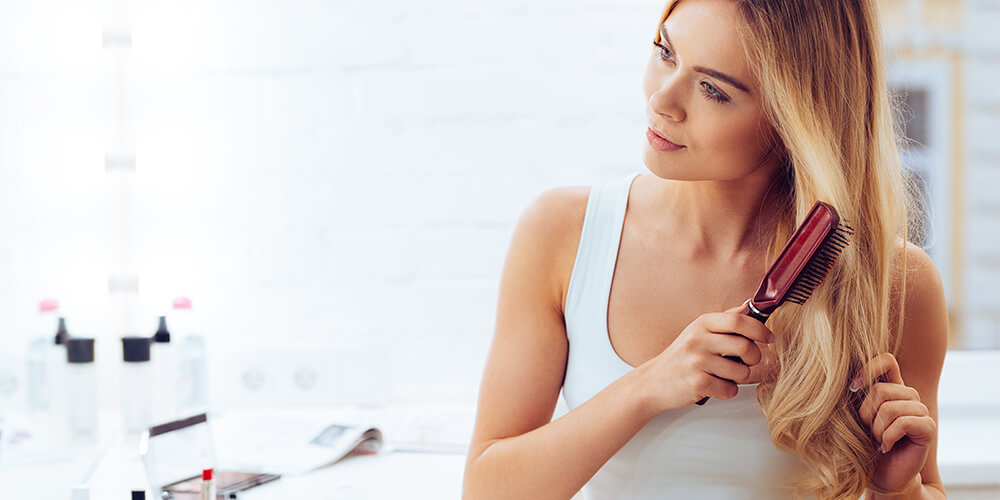 One of the biggest pieces of advice that we can give when it comes to detangling your luscious locks, is to take your time and start from the bottom and work your way up. This allows you to detangle the hair at the bottom before the hair towards the scalp, rather than causing more of a mess at the bottom of the hair as you try to push the knots further down. Working your way up is always extremely important for those with nano or micro ring hair extensions. The reason for this is because it allows you to detangle the hair extensions and then work your way around the rings, separating them to ensure that they do not become matted. By doing this, it ensures that your hair remains in good condition, and minimises the risk of the rings or the extensions becoming damaged and potentially requiring replacement.
As well as working your way from the bottom to the top, we would also advise that you brush your hair in sections. If you can, run your fingers through your hair to part it into sections and clip each section back while you work on them one at a time. Use the bottom to top technique discussed above on each section until it is fully detangled, and then move onto the next. This will help you to take your time, and carefully detangle each part of your hair.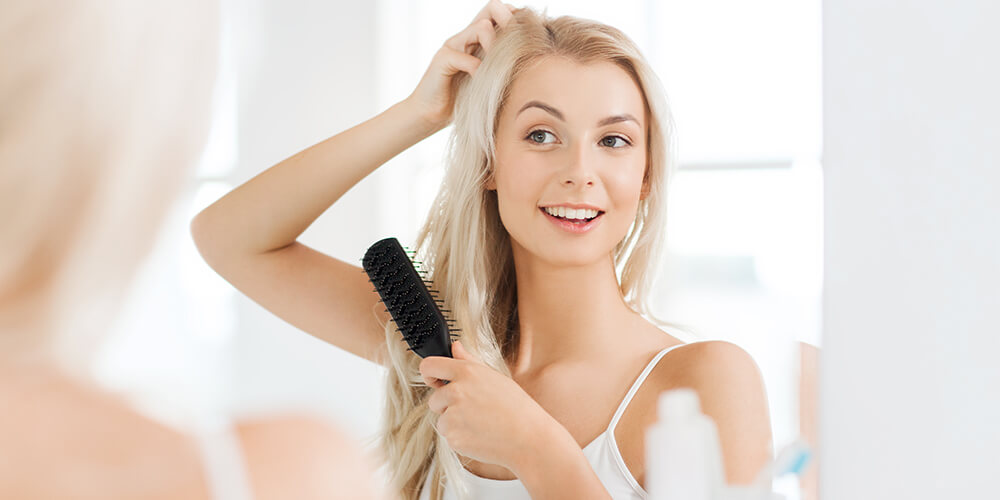 As many of us have experienced tangled hair in the past, or at least will in the future, it is important to make sure that you have some products available to try and avoid your hair tangling or at least not to the same extent. The silkier your hair is, the less likely it is to tangle, as the hair is too soft and slippery for it to turn into a knot; this makes it essential to find some good conditioners and oils to pop into your hair. There are various hair oils and conditioners to choose from, and it is important to make sure that you choose ones best suited to your hair type. You can find the best oil for your hair type on La Tourangelle along with their benefits and uses.
There are many benefits to thoroughly conditioning your hair every time you wash it, using deep conditioners and hair masks every now and then, as well as applying oil and serums to your hair. These benefits include the following:
Makes hair shiny
Helps with dry scalp
Nourishes hair
Repairs hair
Reduces heat damage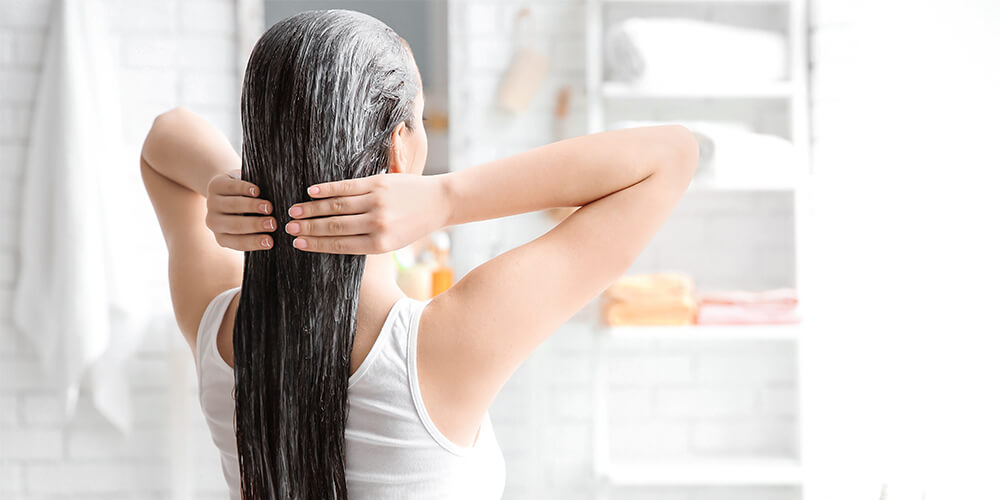 Even if you pop your hair into a plait, somehow your hair still manages to tangle itself into a big knot on the top of your head. Your hair can go through a lot when you sleep, especially in the summer when we often move about in a tantrum due to being overheated. For this reason, it is wise to think about some solutions that can help to protect your hair at night time. Silk, for example, is always advised for those trying to protect their hair, as it creates less friction between the material and your hair, minimising tangles or breaking split ends. There are two very easy solutions to using silk to protect your hair at night time; one is to use a silk pillow, and the other is to use a silk cap. The benefit to using a silk cap is that you can curl your hair the day before and wake up with stunning waves, whereas a pillow is more ideal to those that move about a lot in their sleep, risking the cap coming off throughout the night.
For those with clip-in hair extensions, taking care of your hair is a little easier, as you can simply clip the extensions out to detangle them. When it comes to bedtime, as tired as you may be, always take your extensions out and clip them to your hair hangers, as this ensures that they remain detangled while you sleep, ready to pop back in when getting ready in the morning!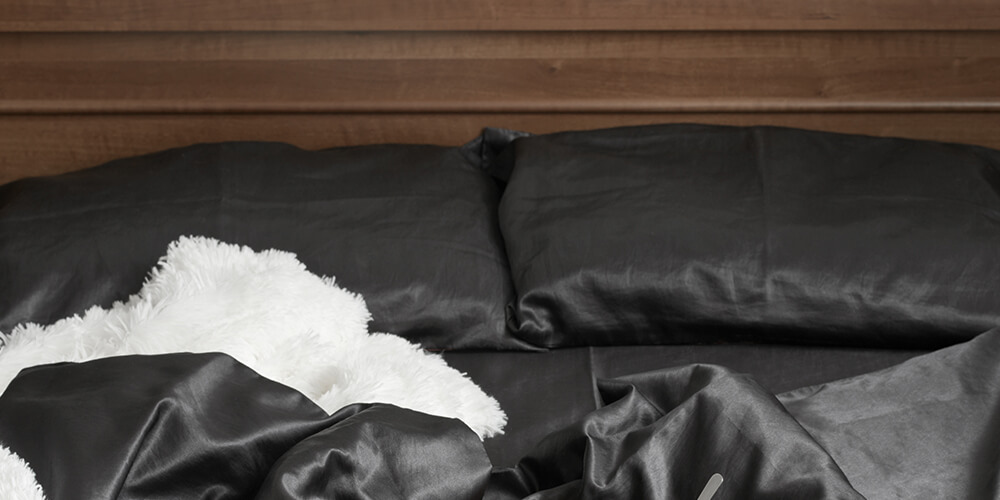 Taming Your Locks The Right Way
While we may not feel that we have enough of it during the day, the most important part of taming your hair and getting those tangles out is time. Be patient with your hair, and it will reward you with soft, silky and luscious locks! If you've woken up with a birds nest and even detangling isn't taming that mane, then why not take a look at our previous article? You can find tips and tricks to dealing with a bad hair day along with handbag essentials for looking after your hair while out and about!