You've had your hair freshly done by your favourite stylist, and you're walking out the salon feeling like a queen, only to remember that you're going to have hair as flat as a pancake tomorrow morning with no way of getting that sass queen feeling back without revisiting the salon. However, what if we told you that you can get all the shine and glamour of salon hair at home? Well, with a little help from Georgina Mullan from 81 Rose Gardens and spending more time checking out your hair products before popping them into your basket, you can achieve the hair salon look at home!
Master Your Hair Salon Look!
Nothing quite compares to the silky smooth hair our hairdressers can achieve with the perfect finishing touch with a subtle curl, and like you, we've all be spending hours oiling up our hair and spending a fortune on expensive products that don't seem to make a difference. Luckily, there are a few techniques and products on the market that can lend us a helping hand in achieving that salon look we all dream of, and we thought it was about time that we let you in on the secret.
Whether you have naturally frizzy hair or wish to perfect a salon blowdry, we have you covered with our tips and tricks to keep us girls looking and feeling fabulous. So, make yourself a cuppa, pop on a face mask and grab some chocolate before diving into everything hair-related: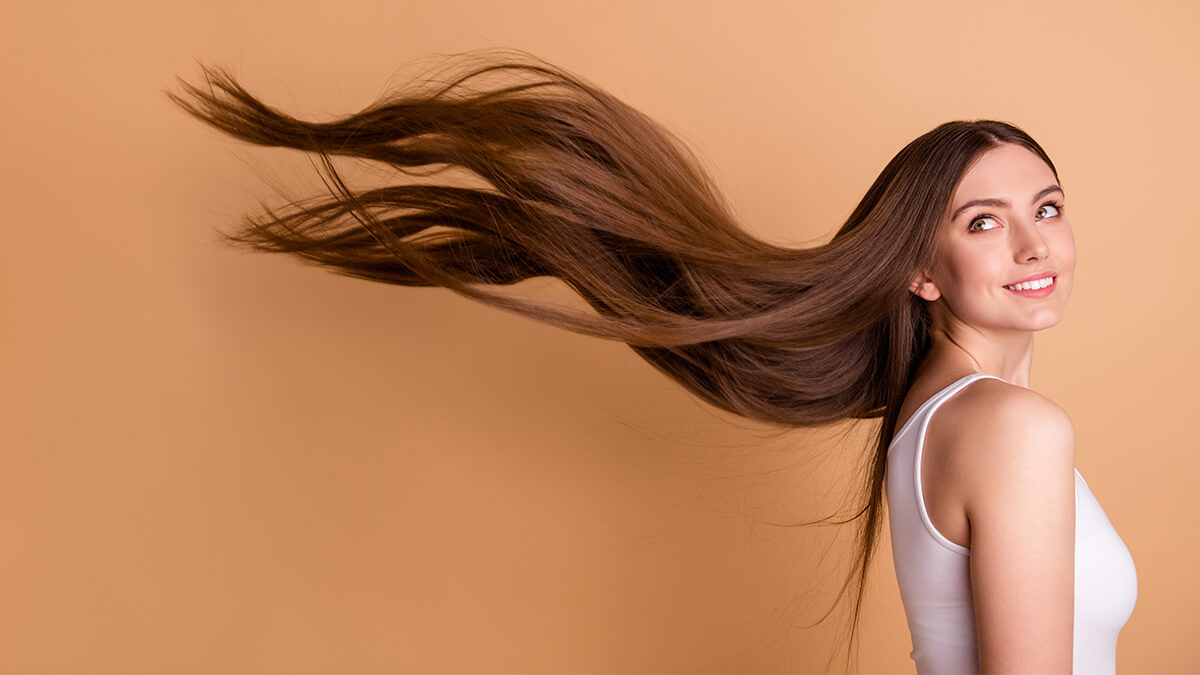 Are you looking forward to that feeling of shiny and glossy hair with a hint of volume after having your first haircut since lockdown? Well, with a little practice and some patience, you can, surprisingly, treat your hair to a professional blowdry! As you may have noticed – if you weren't chatting the whole way through your appointment – your hairstylist will pop in a load of products before blowdrying your hair, and this is the key to ensuring that it comes out looking healthy and glossy. To keep your hair in good condition and feeling silky, a hair mask is going to be your best friend. It is important to make sure that you do not use your hair mask too often, as your hair will become hard to style, but popping a mask on every now and then is perfect for nourishing the hair. Other products that will lend you a helping hand when blowdrying include:
Seeing as it is the most required item for a blowdry, along with your products, you should try and spend a little bit extra on the hairdryer that you purchase. While it may seem like a lot of money to spend on a hair product, it will most definitely be worth your while. The reason a professional hairdryer is required is because it can dry your hair without damaging it, as well as maintaining the sleek and glossy look that you're after. Dressed To Kill has put together some of the best hair dryers for hair extensions, which is perfect if you're trying to hold on to the last strands of your extensions before heading in for your appointment to have a fresh set fitted!
Once you have your products and hairdryer at the ready, it's time to master the technique. Georgina Mullan from 81 Rose Garden says:
"It may seem difficult, but it is possible to give yourself a salon standard blowdry at home. It may take a little longer and require a degree of arm strength to achieve great results, but if you follow these easy steps you might be pleasantly surprised at the results. You will need to first blast your hair until it is about 80% dry, then hold your hairdryer so that it is pointing down to avoid frizzing and continue until completely dry. If you want a big bouncy curl, then be sure to create height at the crown by keeping the brush as close to the roots as you can and follow the hair with the dryer by pulling upwards."
Much like with a blowdry, achieving your dream curls is only going to be possible if you have good quality hair styling tools. However, it is important to make sure that you do not damage your hair, so if you're a girl that loves to rock those effortless waves then be sure to spritz on some heat protector before curling. We would advise using your heated tools on dry hair at a low temperature such as 150°C to 170°C as while it can withstand temperatures up to 185°C, it can be extremely damaging. Also, try not to apply heat on the same area for a long period of time, as this can cause the hair to become too hot and eventually break. For more advice and tips of how to curl your hair, head over to our previous article!
You may have noticed that your £2 grocery store shampoo and conditioner isn't doing your hair any good and even on a good day your hair feels dry and slightly flat. That's because you need to be using products that have been specifically designed for your hair type. The best way to identify your hair type is to ask your stylist, who can provide you with the best advice suited to you. Once you have identified whether your hair is greasy, thin, thick, frizzy or soft, you can find shampoos and conditioners that work with you rather than against you. Spending a little bit extra on your hair treatments is going to do your scalp and your luscious locks, whether you're a real rapunzel or strutting your stuff with extensions, the world of good. If you have damaged or dry hair, then you may also benefit from hair oils, which can help to nourish the hair while also making it feel silky smooth.
The feeling of having your scalp massaged when at the hairdressers is something we all wish we could enjoy every time our hair needs a freshen up. But there is a good reason why your stylist will spend a long time washing your hair. By massaging the product into your scalp you are not only thoroughly washing your hair, but you can also stimulate your hair follicles to grow, with is perfect for us girls trying to grow out our bad hair colour choices!
Once you have enjoyed your lovely massage, you will need to ensure that you thoroughly wash out all of the product that you have applied. Leaving any form of product on your hair can damage the strand and leave your hair looking flat and feeling dull. The only products that should be left on your hair are oils and heat protectors applied to the hair after washing. To further ensure that your hair is not damaged while washing and to keep it in immaculate condition, try turning the shower down a few degrees, as cold water seals the hair and stops it from breaking.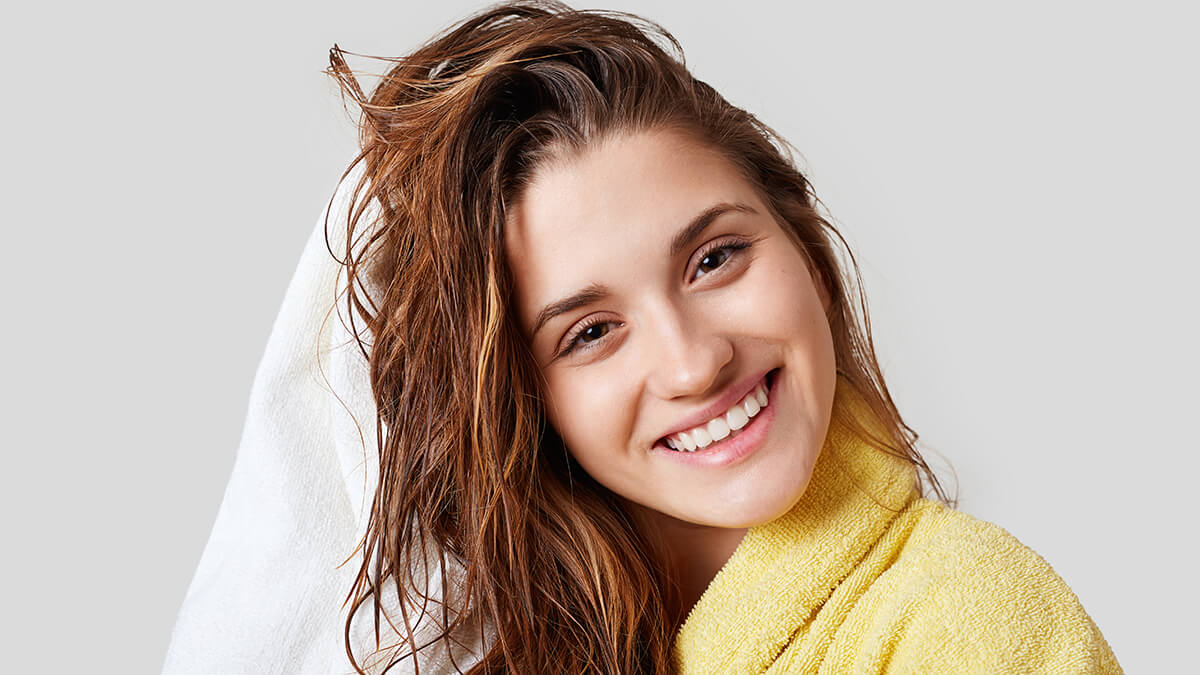 What better way to create your favourite salon looks at home then to get advice from the salons themselves? Well, if you envy silky hair, then you're going to full in love with Georgina Mullan who has been providing clients with silky, smooth and voluminous hair at the 81 Rose Garden hair salon. Georgina has come up with the perfect hair mask routine to keep your luscious locks looking and feeling fabulous, so why not give her tips and tricks a go:
Soak your hair in hot water to open up your hair follicles.
Apply your favourite hair mask – it's best to use one that is as natural as possible such as coconut oil.
Condition your hair from the roots right down to the tips and then wrap it all up into an old cotton top and let the mask set.
Allow your hair to dry with the mask on, leaving it on for as long as you can – lockdown is the perfect time to do this, as you can wear your mask for days on end without scaring your neighbours!
If you do have to end up rinsing out your mask the same day, then try using lukewarm water to trap in the nutrients and close up the follicles.
Styling Ay Home Made Easy
With a few products here and there along with some top tips and professional styling tools, creating your perfect hair salon look at home couldn't be easier. All you need now is a little patience and a social distancing BBQ to show off your new locks. So, head over to our products to find everything you need to make yourself feel fabulous, from hair care to hair extension tools!