For many of us makeup enthusiasts, showing our bare face with no ounce of foundation or concealer can only be made possible if our eyes are glistening and we're feeling ourselves. This calls for the one item every makeup bag should have – eyelash extensions. However, are we right in saying that applying eyelash glue and then your individual eyelashes on top is a mission, or you apply a set of eyelashes and the corner pings off the second you think you're done? Well, don't you worry hun, your beauty gurus have you covered! Here at Regal Envy, we only do things the proper way, and that means throwing away that glue you've been spending ten minutes trying to peel open and introducing you to magnetic eyelashes. Yes, you heard us right, MAGNETIC eyelashes.
'What is this magical thing you speak of?', we hear you ask. Well, they're your next beauty purchase, and they're going to change your life! So, before your next Zoom call with the work lot, treat yourself to some Regal Envy false eyelashes and follow our fool-proof guide on how to apply magnetic eyelashes; even Ariana Grande's old makeup artist could apply these bad boys.
How To Apply Magnetic Eyelashes Like A Pro
Gone are the days where you spent hours trying to perfect your lashes only for you to be mortified when your bestie uploads an Insta pic of your night out and your eyelashes are having the time of their life on your cheeks. Instead, magnetic eyelashes give you a clean attachment and sassy finish that no matter how much you cry at the Notebook on a Saturday evening, they'll stay perfectly in place. They're super easy to apply, and you have the double benefit of beautiful eyelashes and eyeliner on fleek. The Regal Envy magnetic eyelashes come in a cute case with a mirror, applicator tweezers and magnetic eyeliner that has the perfect sharp edge for you to achieve that dreamy cat-eye flick. So, whether you're new to the magnetic eyelash world or have no idea which comes first, the lashes or the liner, we have you covered with our how-to guide: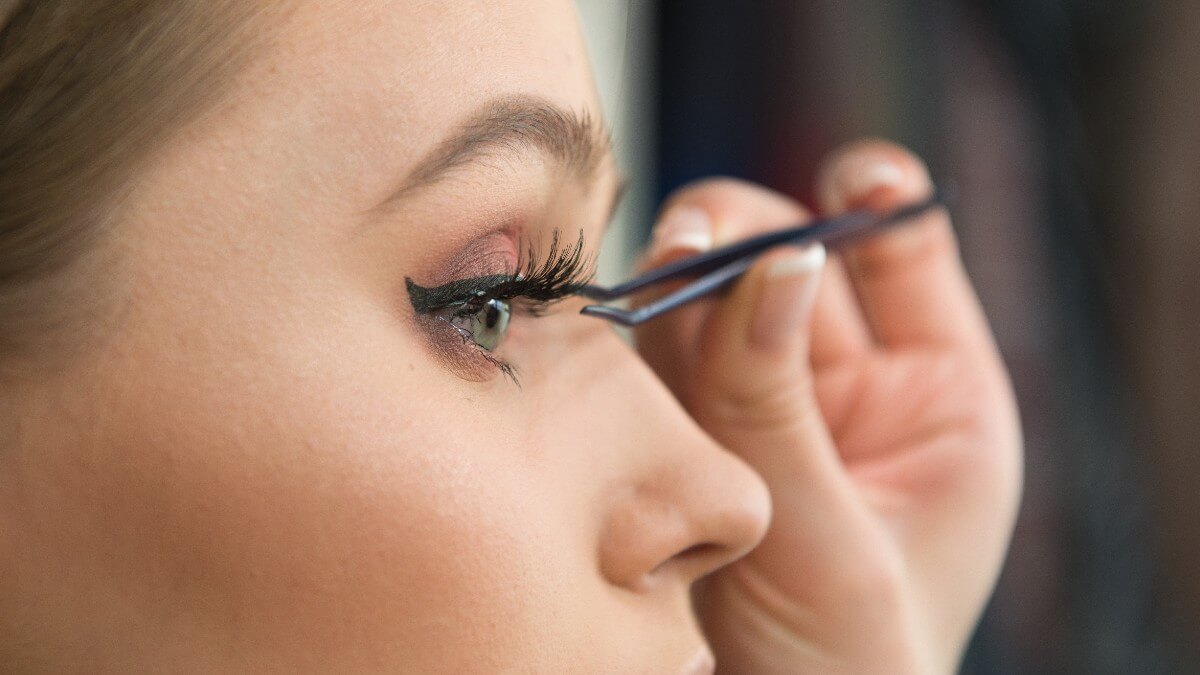 First things first, you need some lashes! As someone with an array of beauty products spilling out your draws, we're sure that you know exactly that you're looking for, but if you wanted a little extra help, we're here to lend you an extra helping hand, at a safe distance, of course. So, the first thing you want to make sure is that you have a good quality pair of lashes, because this way, you're guaranteed that you'll look mighty fine, and your lashes won't fall apart the first time you use them. Regal Envy lashes are made with cruelty-free products are give you up to 30 uses, so you don't have to keep putting your hand in your pocket every time you use false eyelashes.
Every makeup enthusiast has their own look, whether you love long lashes or ones that add volume to make those eyes pop. For this reason, we have designed 5 stunning lashes perfect for every hun, chic and sassy queen out there: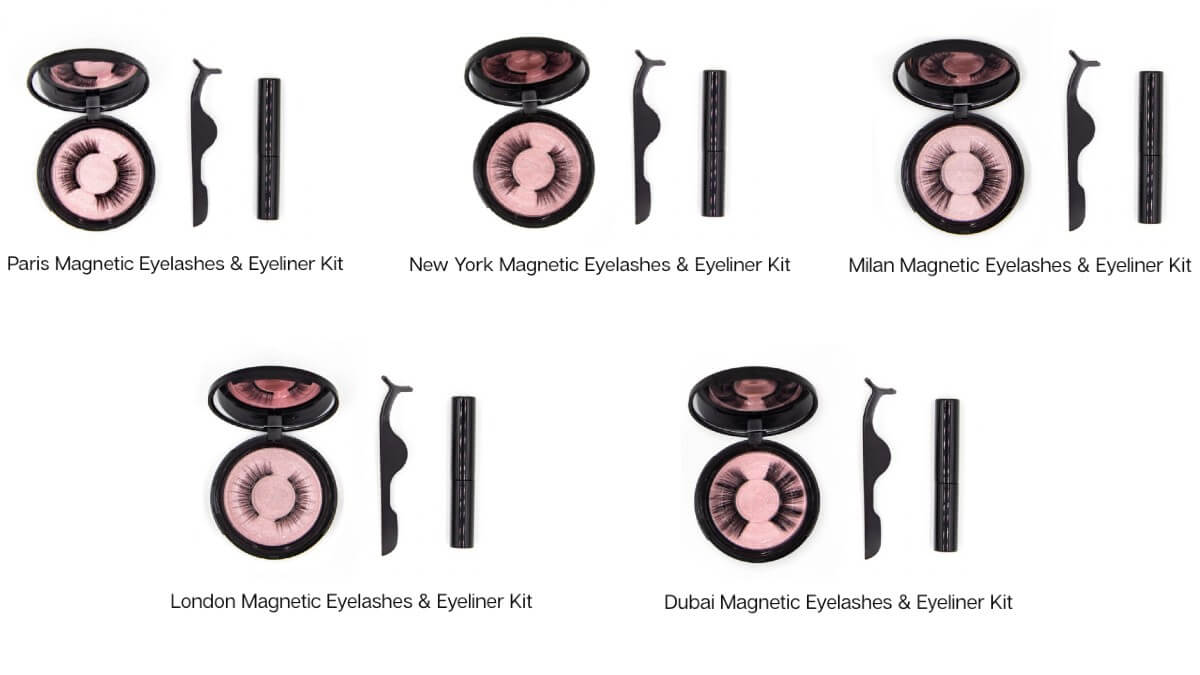 Your Regal Envy lashes have just arrived, are you're thinking 'what is this contraption?'. Before getting all dramatic, let's take a step back and breath for a second, because trust us when we say applying magnetic lashes is as easy as sitting on the sofa eating a box of chocolates. All you need to do is follow this easy peasy step-by-step guide:
Carefully peel the eyelashes out of the box and grab yourself a pair of small scissors.
Place the lashes close to your lashline so that you can determine whether you need to cut them so that the length fits. You're better off cutting too little and going back to cut more than lobbing off half the lashes and ending up with a stub!
When your lashes are ready, open your liner and prepare for the scary bit.
With steady hands, carefully apply the liner on the lashline. You can choose to apply it along the lashline for a subtle look, or go all out and create a stunning wing.
While you allow the liner to dry, grab your applicator and place the lashes inside. The Regal Envy applicator has been designed to mimic the lashes form to make it super easy for you to carefully apply them to your natural lashes.
When the liner is dry and ready, carefully apply your lashes, making sure that they are perfectly in place.
Magic! Doesn't sound so scary now, does it?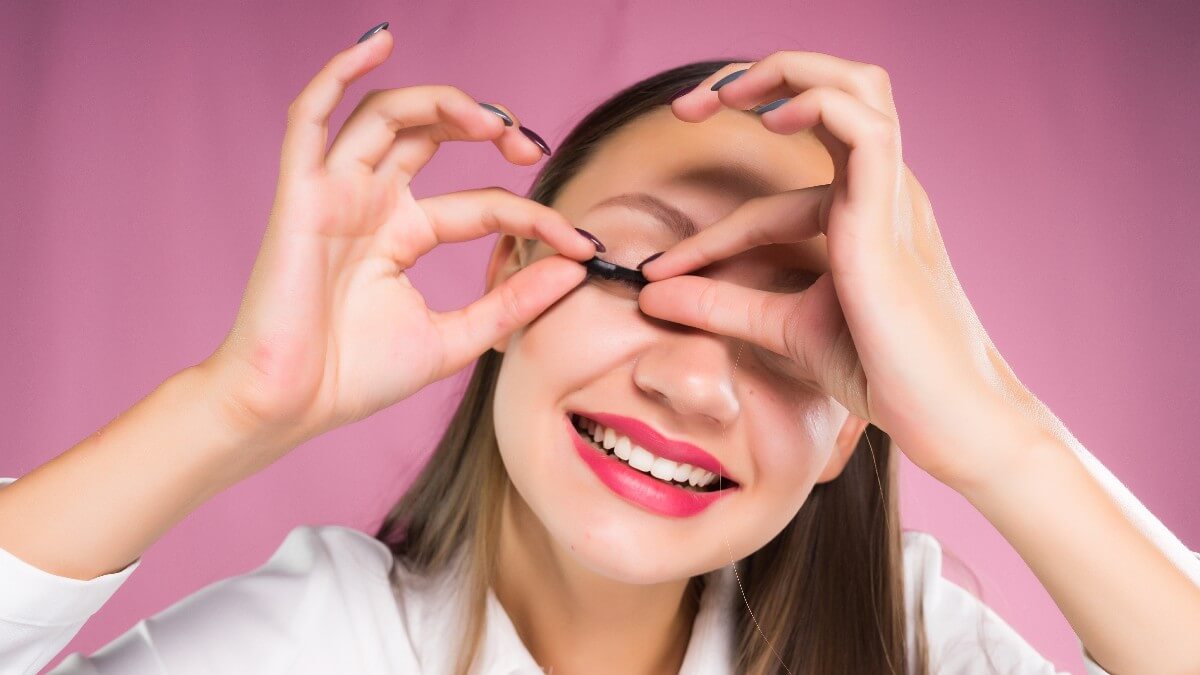 Now, if you thought applying the lashes was the easiest bit, then just wait until you remove them! Rather than scrubbing your precious eyelashes with harsh solutions that can harm your eyes and rip out your lashes in the process, magnetic lashes simply detach when you pull on them, and the liner can be removed with makeup remover. This is what makes them so much more effective and pleasant to use than eyelashes and glue, which are just so annoying! When removing your lashes, try using this method:
Before doing anything, remove your false lashes using your fingers, pulling gently to make sure you don't damage the lashes.
Pop your lashes inside the case and then place the case back into your makeup bag ready for tomorrow.
Now, get into your comfies and grab your makeup remover.
Gently wipe your makeup including the magnetic eyeliner.
Once removed, use a cloth with warm water and gently wash your face. You can use facial cleansers for this step to get into those pores!
Finally, make sure you finish your skincare with some moisturiser to nourish that skin!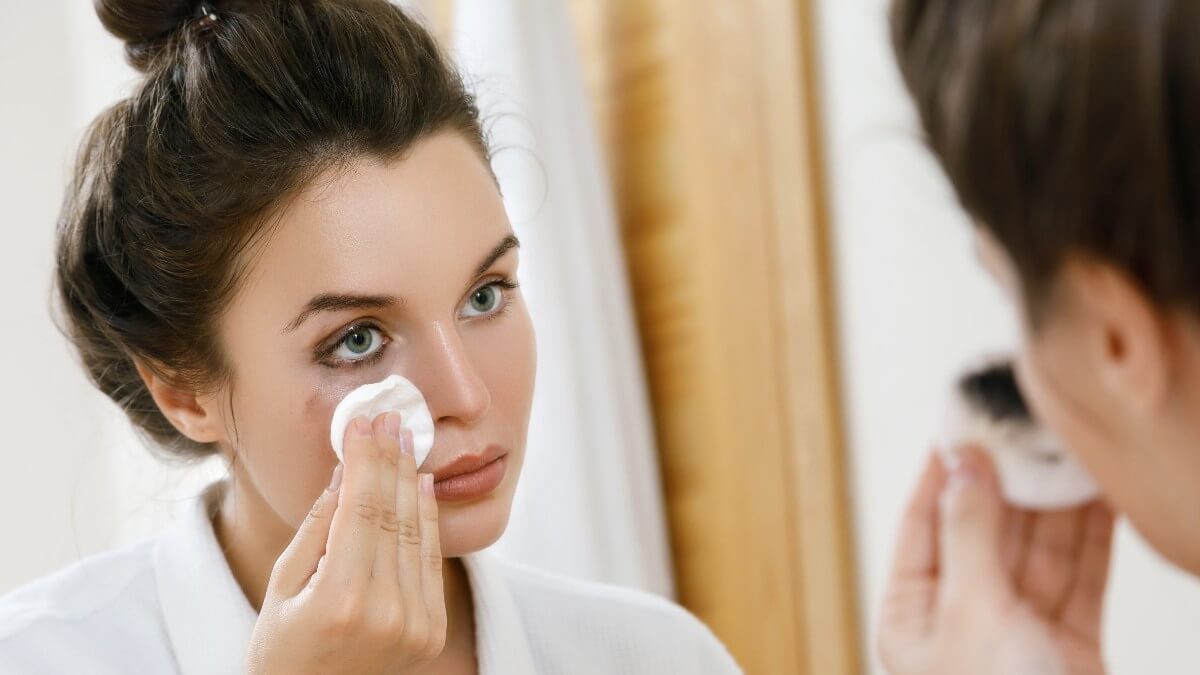 Obviously, as a beauty enthusiast, it is your mission to be a pro in every step of your makeup application, so why would your lashes be any different? As your beauty and hair extensions guru, we have the best advice and tips to ensure that you go out for your food shop looking like the queen you are. There are two tips that we can give you for your magnetic eyelashes, and we promise you that you'll see such a big difference in how long your lashes last on and off your eyes!
Never Use Tweezers!
Your false lashes have been designed with a very special applicator that stops you from damaging the lashes and the magnetic band. Tweezers are more likely to pull at the individual lashes and are less likely to give you an even or easy application.
Mascara Always Comes First
Before applying your lashes we would recommend popping some mascara on your natural lashes. The reason for this is that your natural lashes will be soft and less likely to hold up the false lashes, whereas mascara will help to make them stronger for a better hold.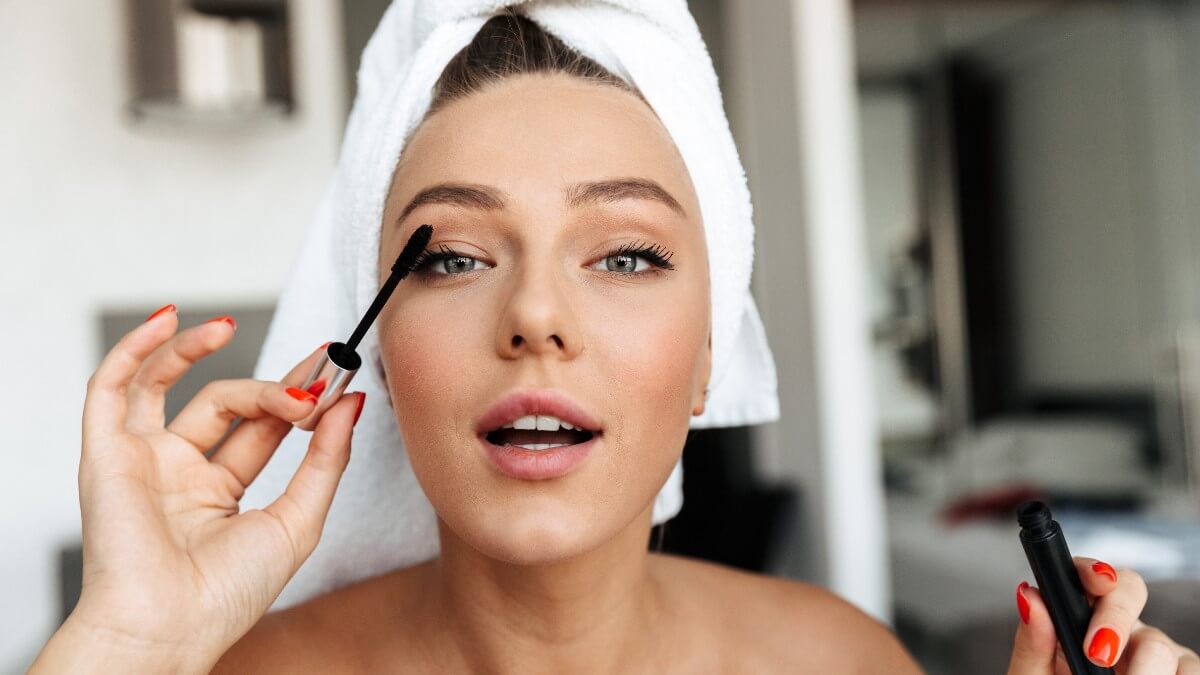 Fly Away With Your New Lashes
Lashes are a queen's best friend, and these magnetic eyelashes are going to change your life for the better! No more spending hours trying to perfect your lashes and still having the glue visible to the whole world, and instead, enjoy easy and stress-free application. We have your back every day of the week, from head, to well, eyes. With our range of eyelashes and hair extensions, you can transform into the confident babe you have been and always will be! So, be sure to take a browse through our eyelash range and buy clip in hair extensions for an easy morning routine!