If you're sitting at home dreaming about a new hair transformation, then we're here to fill you with inspiration, keeping you up to date with all of the latest trends. Whether you adore making a statement with a bold shade or keep it natural yet gorgeous, we have you covered! So, pop on a hair mask, grab a cuppa and let's take a browse through our favourite spring hair colour trends 2023!
Transform Your Look With These Spring Hair Colour Trends 2023
Spring is the season for all things colour – the flowers are beginning to blossom, and the sun is finally easing its way out of hibernation, which is the perfect excuse to get a little creative with your hair shades ready for summer. For this reason, we can imagine that, just like us, you are dreaming of treating yourself to a well-needed pamper to get yourself prepped for the incoming summer months. And you're in luck, this year, the most popular hair colour trends really are beautiful, and it was so hard for us just to pick a few! Nevertheless, we've put together 11 ideas for you to take your pick, so let's take a closer look at the following shades:
If you are a lover of more traditional, natural hair colours, then you are going to adore the buttercream blonde shade. As a super sophisticated creamy blonde, a handful of both warm and cool shades are mixed together to give you an effortlessly sunkissed look that glows in the sunshine. You can enjoy a perfectly balanced combination of honey, caramel, baby blonde and champagne tones all rolled into one. And even better, it is entirely your choice as to whether you opt for a bright and light blonde or go warmer with more of a buttery colour. This is a super versatile trend which can easily be altered to complement the complexion of everyone! It is also perfect if you have hair extensions because the array of stunning tones used makes it so easy to colour match wefts.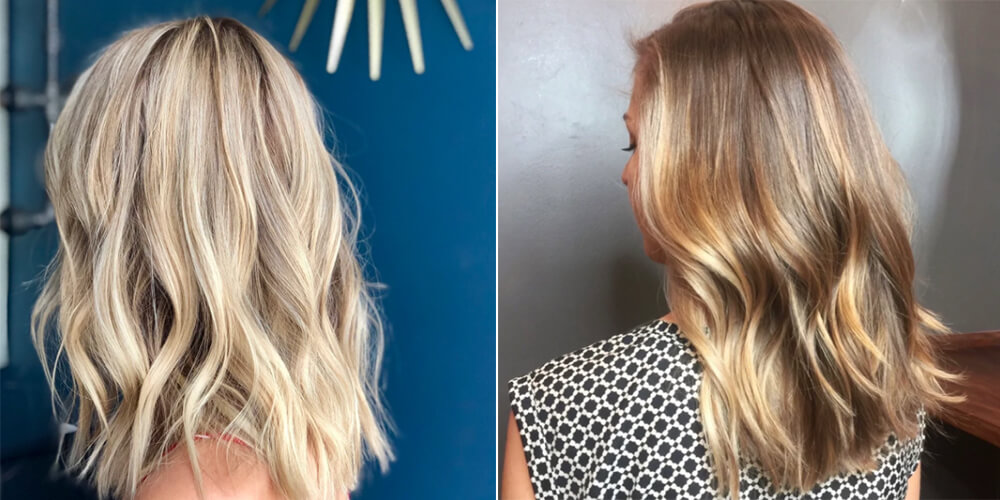 Photo Credit: Glamour
Refinery29 has proven that rose gold hair is an amazing, lasting choice for spring 2023, and we can most definitely say that we wholeheartedly agree! Whether you go for a more subtle rose-dipped ends or go bold with a full head of platinum pink, this shade is guaranteed to make you stand out from the crowd. If you're not too sure whether you're ready to take the plunge and dye your hair permanently rose gold, then why not experiment with a temporary alternative in the meantime? Reputable brands such as BLEACH LONDON have designed a rose gold colour cream which allows you to semi-permanently add a hint of the shade to your natural locks, helping you to make the all-important decision!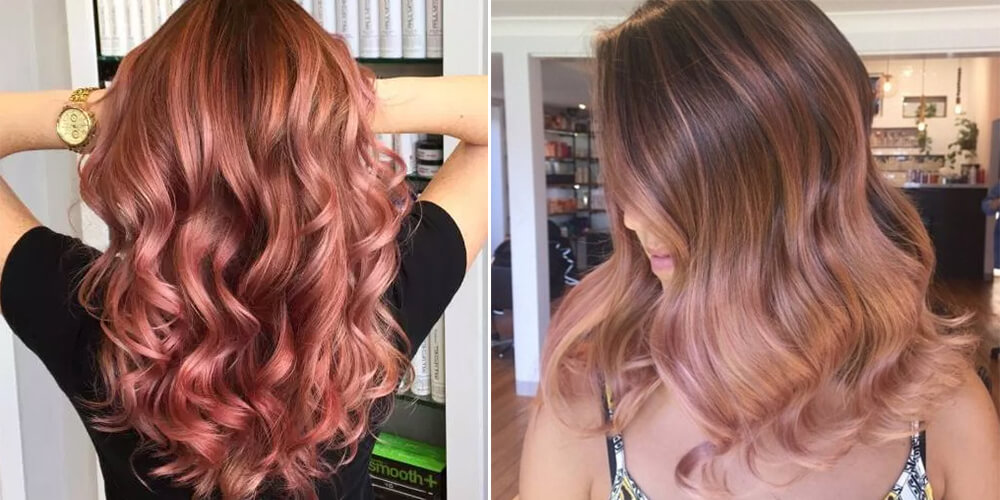 Photo Credit: The Right Hairstyles
Rose gold hair brings us swiftly onto our next trend, faded pastel. With some of our favourite celebrities from the Kardashian-Jenner family to Rita Ora all sporting spring-inspired shades, pastel hair is here to stay! While we originally saw pastel coloured hair grow in popularity as a festival style, it's now become an everyday look for those looking to add a pop of colour – and we must admit, we love it! There are absolutely tonnes of gorgeous shades to choose from; whether it may be soft pinks, purples or ocean blues, you can make it Coachella every day!
If you do choose to keep colourful hair for the long-run, then don't forget to apply regular hair products to keep your locks looking and feeling healthy!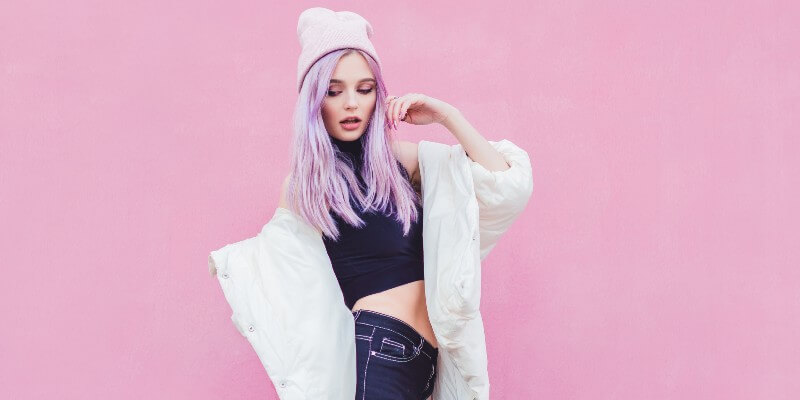 Feel like you wake up in the morning and all of a sudden your roots have grown in? Fed up of having to visit your favourite hair salon every six weeks for a colour top-up? Well, we've got your back! One of our favourite trends of this year is shadowed roots, which is a super low maintenance technique which focuses on keeping your roots dark while the ends stay light. Whether you go for an ashy blonde or caramel brunette, a darker tone will be applied directly to the roots before being seamlessly blended into softer shades. This means that even when your hair begins to grow, your roots will camouflage perfectly into the shadowed section, making them unnoticeable!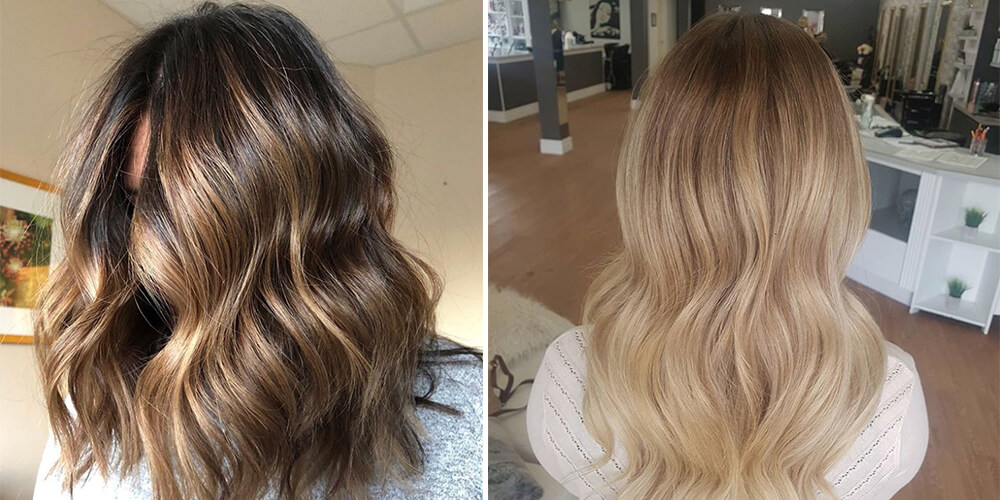 Photo Credit: Cosmopolitan
For those who live for dark hair but want to add a subtle twist, orchard red would be the perfect trend for incorporating a hint of colour. If you haven't heard of orchard red before, think of Zendaya's staple dark brunette with undertones of copper and auburn. While many associate warm red shades with autumn and winter, they look equally, if not more, stunning in the warmer months, able to perfectly catch the sun for a radiant glow. The easiest way to achieve the orchard red look is to go for a multidimensional balayage which will ensure that all shades are balanced, keeping the colour deep while merging rich tones.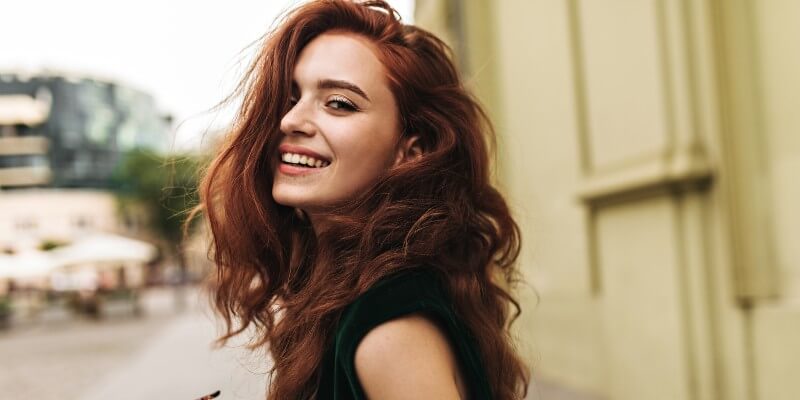 For someone that is looking for a natural and subtle yet completely transforming hair colour, this technique is perfect for you! Caramel balayage delicately sweeps light, natural blonde hues into darker brunette tones, ultimately achieving an effortless, luscious look from the moment you step out of the salon! Balayage not only doesn't require bleaching your whole head of hair, meaning your hair remains as healthy as possible, but it also requires relatively low maintenance as the dye doesn't interfere with your roots, making it an easy and manageable hair colour, ideal for those who don't have the time to manage their hair but still want to wake up looking as gorgeous as ever. As this hair colour is incredibly versatile, there are many different examples out there for you to find the perfect model to show your hairdresser; take a look at Latest Hairstyles article for more inspiration on caramel balayage!
Another one for our brunettes – and when we say twilighting, we don't mean a Bella Swan and Edward Cullen situation, although there are slight similarities! Instead, twilighting involves small pops of golden shades which intertwines with a dark base colour. When underneath the glorious sunshine, the hints of gold will twinkle – imagine the Bella and Edward sparkling skin scene in Twilight. To achieve twilighting, instead of highlights, a combination of balayage and foil techniques are used, which helps the overall appearance to be more natural. Many opt for putting more light shades around the front to frame the face.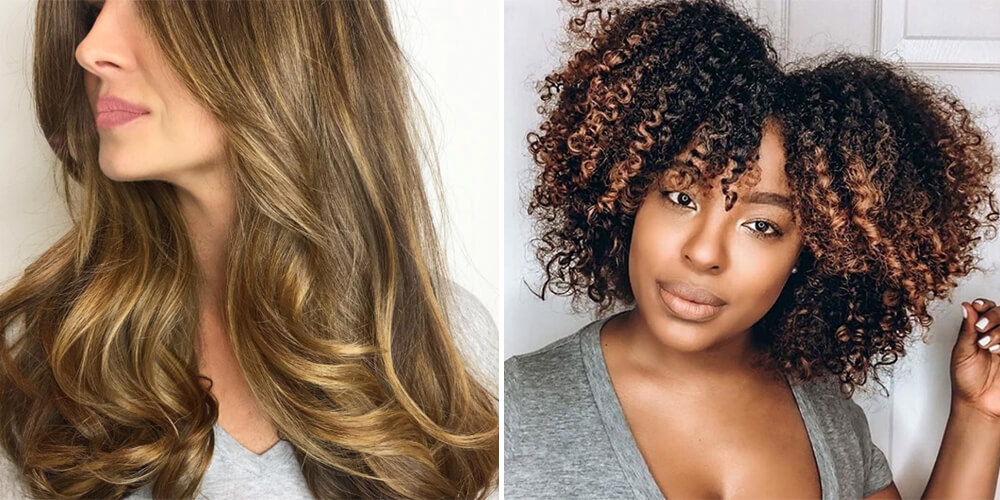 Copper is a shade that has been around for years, and it definitely isn't going anywhere any time soon! While a rustier copper has been much-loved in the past, this year we're going bolder than ever with a bright shade featuring a combination of both copper with hints of gold. Whether you have a short bob or rapunzel-style locks, copper looks beautiful on all hairstyles – it particularly suits big and bouncy curls. Complete your copper curls with a statement hair accessory, and you're good to go!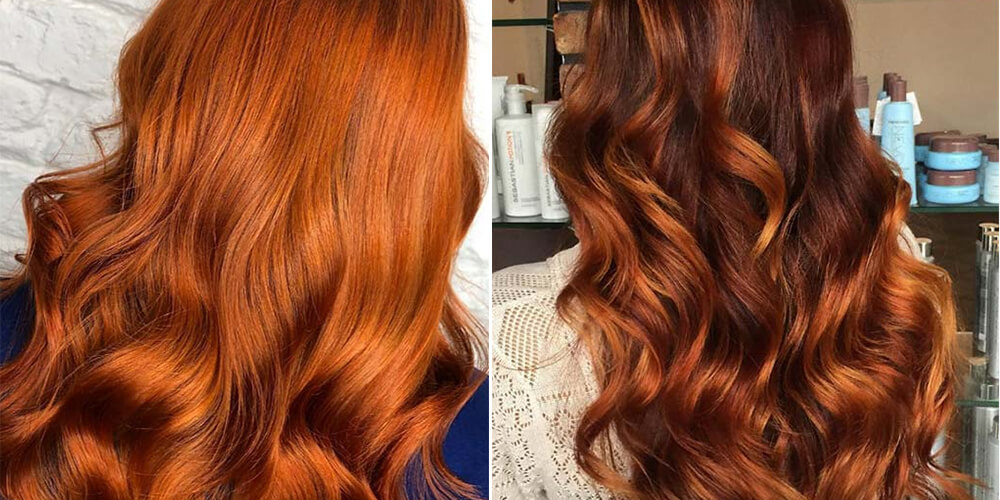 Photo Credit: Glowsly
For the last few years, we have seen platinum blonde steal the show, and this spring we have something very similar for you, just with a slight difference. Much like platinum, coconut blonde is one of the palest blondes that you can experiment with but still features subtle undertones of gold, which is perfect for a warmer alternative.
If you have darker natural hair, then not to worry; you can go for a toasted coconut blonde, which remains dark at the root before gradually transitioning into lighter tones towards the ends. This works great when you have professional clip-in hair extensions fitted as you can choose a lighter weft which will make the appearance even brighter. If you want to keep your new extensions for an extended period of time, then don't forget to invest in and apply our shampoo for hair extensions and conditioner for hair extensions to keep your hair looking and feeling luscious!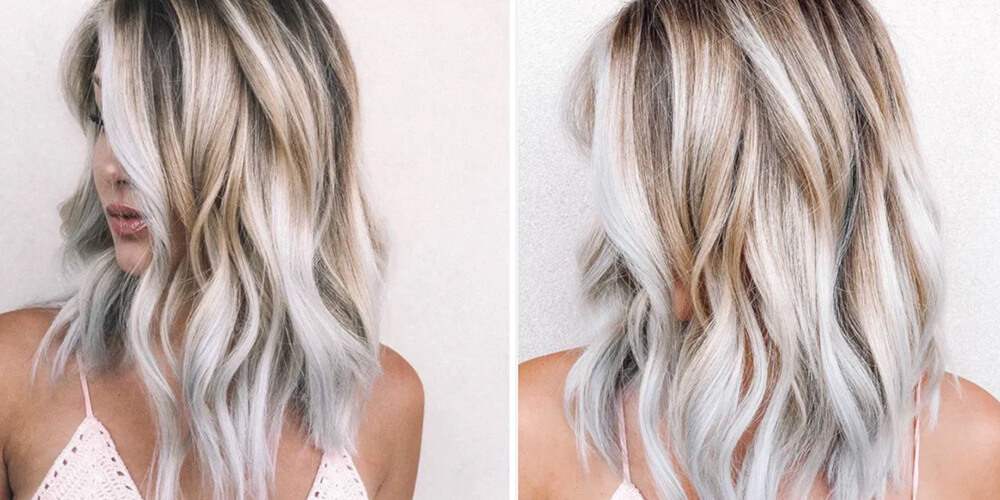 Photo Credit: Fashionisers
One of the most popular hair colour trends for spring 2023 is money pieces; this hair colour has been popping up everywhere; many different celebs and influencers have talked about how much they love this look, proving just how pretty and popular it is! Although super, super subtle, this technique allows for the sections of hair around the face to be dyed lighter, creating face-framing, flattering strands. Walk away with the expensive, glamorous look that this technique offers you, with the added dimension and brightness that will ultimately boost your whole complexion. Not only does this hair colour work brilliantly with blonde, brighter money pieces against darker hair, but it can really suit anyone, whether you're a warm blonde or copper auburn, guaranteeing you to be left with a boost of confidence!

Last but most definitely not least is the inky black hair trend! Just because the sun is out, it doesn't mean that you have to only go for brightening your hair so if you're not a fan of lighter shades, then this is the perfect solution for you. Inky black allows you to stick with the jet black that you have always adored, but with a slight hint of blue which can only be seen when caught at the right angle in the light. This is a super stylish way to put a unique twist on black hair without having to go bold with statement colours!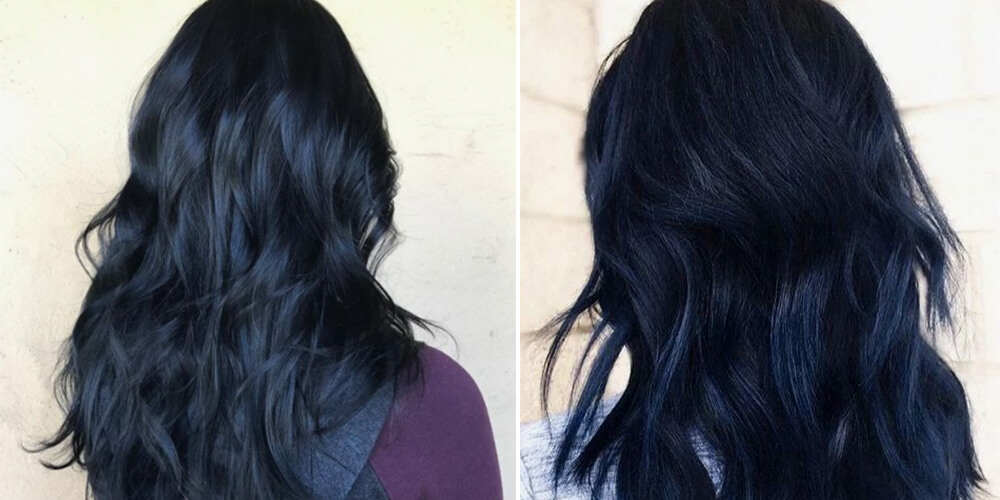 Photo Credit: Pinterest
What's Your Favourite Spring Hair Trend?
We hope that you love the selection of gorgeous spring hair colour trends just as much as we do and are feeling inspired for a hair transformation. Whether you opt for colouring your natural hair or fitting human hair extensions, it's never been easier to experiment with something a little different!